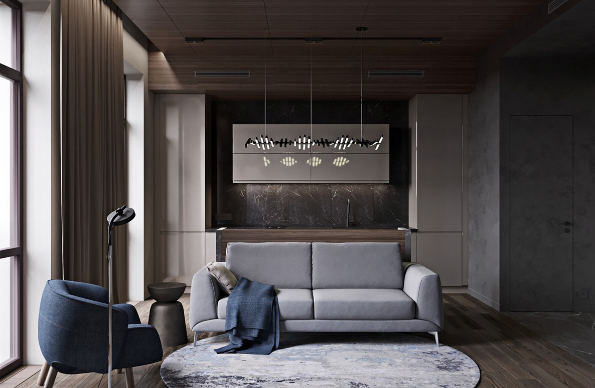 Home decor trends and tendencies evolve rapidly. 2019 is the year when you can make your interior design more personalized, vivid, and comfy. Take into consideration the following trends to refresh your house or apartment. These tendencies are quite simple, so incorporating it at your home will be only a pleasure. 
Artisanal Elements
Choosing customized home decor has become a trend. More and more people opt for fixtures from local artists. Hand-crafted elements will make your home unique, personalized and comfy. 
Natural Materials
2018 was obsessed with tech elements in home decor. In 2019 we see tendencies for fresh, natural details and organic materials. Stone, granite, copper, concrete, etc. can be a new solution for your interior design. 
Velvet Furnishing
Velvet has always been considered as old-fashioned, but today velvet furnishings are viewed as luxurious elements. Get comfy in your new velvet couch to browse where to spend your vacation, choose coursework writing service, or read your favorite book. 
Floral Wallpaper Patterns 
In 2019 diverse floral patterns are having the highest peak of attention. Today we have all the variety of refreshed modern floral patterns to choose from. This never-ending trend is a choice of designers this year.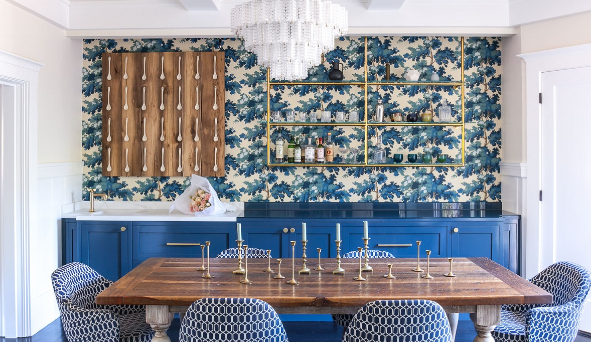 Cooper elements
Natural materials are trendy in interior design. Cooper element is a popular option to make your home stylish. Mix it with other metal decorations to give your home design a new life. Warm hues and shades will grant you a serene ambiance. 
Diverse color palette
Though muted and pale colors will help you make your living space less dense and overwhelming, choosing vivid, colorful elements is encouraged by interior designers in 2019. Bold colors such as burnt yellow, lush green, or bright red can transform your decor and make it pop.  
Brass Decor Elements
As we can see, 2019 said goodbye to such metals as steel, nickel, and chrome. Now brass accents are more desirable for your home decorations. This is an excellent alternative to plain steel, and brass will add some elegance to your living space. Feel free to use it for your bathroom. 
Black and White
This is another timeless interior design trend that is always up to date and appropriate for any home. Incorporate black and white furnishings to add some visual contrast to your space. The simple yet bold color combination in graphic patterns will refresh your bedroom or living room.
Geometric Patterns 
As well as a floral pattern, geometry in home design is not a new trend. However, it's becoming much more popular in 2019. Choose oversized geometric patterns in bold, vivid colors. It will add some special sense of chic for any room in your house. 
Agate Wallpaper
A lot of people have refused using wallpaper a long time ago. Some of us try to stay away from today as well. Now we see that more and more houses start using wallpaper again. 2019 pushes this tendency further with a colorful agate print. Natural lines and colors will perfectly match natural trendy elements.  
Burnt yellow
Over the last few years, dramatic shades were undesirables at home. Today the bolder, the better. This shade won't be visually overwhelming. This shade of yellow is a color of happiness and confidence. By incorporating yellow elements, you will make your house joyful. 
Vintage Lightning
This trend was quite a surprise for many people. However, it's super popular right now. The light will be less exposed. Interior designers advise choosing vintage pendants or sconces with some metal elements. If you have copper or brass decoration, it will add a more finished look to your design. 
Concrete Elements
Concrete accents are actively penetrating interior design. Home decor with such elements will seem super modern and clean. Make your house or apartment stylish with concrete tiles combined with geometric patterns. This is the hottest trend for the nearest two years for sure. 
Bucket Sink  
This is another vintage element that will add some personalized touch to your kitchen or bathroom design. Designers were inspired by farmhouses and decided to incorporate such a feature to any interior design. It will make a kitchen or bathroom warmer and comfier. 
Canopy Bed
Today we can see that canopy beds are getting their popularity again. This element reminds of hotel bedroom suits and will undoubtedly be an excellent trendy and at the same time super comfy addition to your sleeping room. Different designs are available today, and it can suit any place, even a small one without cluttering space. 
Millennial Pink
This vivid hue is famous not just in fashion but in home design as well. Don't be afraid of its boldness. It will only highlight your uniqueness and creativity. In combination with velvet texture will give you a juicy interior design solution that will impress everyone. 
These ideas are easy to implement for your home and apartment. Refresh your living space with these exciting and trending tips.