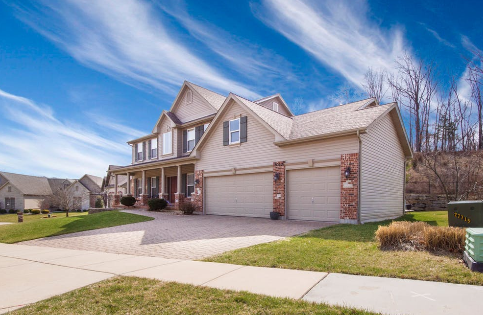 Remodelling your home can be a time consuming and expensive process. But the results are often magnificent and can make your space better as well as add value to your home. But there are some things to know before entering into a massive remodelling project. Your space will be torn apart for a bit of time but there are many preparations to do to make the process run smoothly.
Plan Ahead of Time
For multiple reasons, make sure you plan out your remodel in full before taking the project on. The includes many factors. Working with a professional is key because they can help you along the way. You're going to want to consider your budget, timeline, and the project scope. What you want to do may not fit your budget or timeline. For example, if you want a swimming pool installed by the summer, you may not have enough time to also fix up the siding on the house. You may not have the budget for both at once either. Plan things out based on money and when you want them done – but always leave a bit of a buffer for both for unexpected things.
Think of the Bigger Picture
When planning your project, always remember the long term. This can be both good and bad. You may have to pay for something up front but the energy cost over time will be worth it. But the opposite can also happen if you cheap out on something up front there may be several years of maintenance or fixes on the road ahead. Always make sure you factor these calculations in when thinking about your remodel. For example, if you renovate and get new windows, think about the energy costs over time once they are installed. Installing new windows like perfect for you bay windows can give your home a timeless feel that will last for many years. You may not know the exact cost but you can estimate pretty well with a little research.
Help is on the Way
When looking for companies to help you remodel, make sure you pick people with a history of good work and projects. There are many factors to consider when you are looking for remodelling help. Make sure they are a part of the National Association of the Remodeling Industry (NARI) have a good record with the Better Business Bureau and can provide customer testimonials and reviews. If a friend or a family member recently remodelled, consider asking them if they were happy with the work and who they might recommend.
Check Out Previous Work
Just like when you are interviewing for a job, employers check out your samples and references from other work you have done. Why should it be any different when you are looking for a home remodeler? When you are evaluating remodelling companies, check out some jobs sites they currently have going on or even look at finished projects they have done. A sign of a good remodelling company is an organized work site, good safety measures and minimum disruption to the neighbours nearby.
Be Good to Work With
Once you find the perfect people to do your remodelling work, make sure you hold up your end of the bargain. Designers, contractors and other remodelling types want to make their work the best it can be. Not only to make the customer happy, but to make sure they leave a good impression and potentially get more business. Along the way, they will have many questions for you about how things look, what colours to do, what time to show up, and more. Make sure you are approachable and available for contact. If they can't get a hold of you, the process is only going to be lengthened. The best clients are easy to get along with, receptive to contact and appreciate the entire process.
Don't Sign without Detail
Never ever sign onto a project without having a detailed contract in writing. While you hope nothing goes wrong, sometimes things happen and you need to protect yourself. A vague contract may not cover all the details you need and no contract at all is asking for trouble. A full scope of work and any other details you need are a must have before any work begins.
It Won't Always Be Pretty
You need to prepare yourself to fully expect delays, issues to arise and more time to be needed. As mentioned before, always have a buffer zone both time wise and financially to account for any unforeseen circumstances that can arise.
There are going to be times where you feel like you are living in a construction zone and your house is in disarray. A good remodelling team will be there for you through this and always remind you of the payoff once your home is done. A good remodeler knows how to handle these situations and how to deliver news that may be unpleasant to hear. Always keep in mind the bigger picture when you are in the middle to a big remodel.
Have Temporary Spaces to Ease the Transition
One of the most disruptive remodels is a kitchen remodel. Being without your kitchen can throw off your entire routine and way of life. A good way to make this a little easier is to set up a temporary place that has the basics like your refrigerator and a microwave. For a short time, you can make do with the basics to still have meals at home. You probably won't have access to all of your appliances and various kitchen tools, so before the work begins, take the things you can't live without and make sure you have them in your temporary set up. In the end, it's a small piece of the puzzle that will ultimately lead to a happier life and a new space.
Hide the Goods
While you hope the contractors and remodelers you hire are trustworthy, there is a risk with so many people in and out of your home of things getting stolen. More than likely nothing would happen but you can never be too cautious. If you can, lock away valuables like jewellery and mementoes in a fireproof safe in a closet or somewhere no one would go. In addition to that, if you have large, breakable items that you want to protect make sure you get them out of the way. Things like chandeliers, large vases and other sensitive items are better off wrapped up and in storage until the remodel is complete.
In addition to the valuable and breakable items, also reduce as much clutter as you can for yourself and those working on the home. The last thing they need is to work around your junk, In fact, it can help spark a cleaning session that you may have been putting off anyway.
Always Be Clear
The people in charge of your remodel are professionals but they are not mind readers. Along the way, if things are not going the way you expected or are not looking how you thought to be sure to speak up. The contractor is most likely not aware when you are unhappy, so you absolutely need to make sure you are speaking up along the way. It is better to fix a problem before it becomes larger or worse, impossible to fix.
Ways to Make an impact with Remodeling
There are lots of ways to make your remodelling project have a greater impact. Some fixes and upgrades have more of a "wow" factor than others. For example, if you are remodeling a bathroom – upgrade the showered and fixtures. These have a luxurious look as well as an amazing perk for you – a spa-like shower! The same goes for a kitchen, a beautiful faucet or other fixture makes an impact but also offers a great cleaning and water experience for you.
As previously mentioned, simple fixes like knocking down walls can make your old home feel like a brand new space. Brand new windows, doors and knobs can also have a great impact that requires little work. All you have to do is choose the item. In addition, features like moulding, shiplap, chair rails and other detailing can create an awesome look that you will love.
Open it up
If your home allows, consider knocking down a wall or opening up a room by taking down a wall. This is a pretty simple fix but it can have a huge impact and make your old home look brand new. It can also create more livable space and make your home look and feel better.
Opening up a room or two can have an amazing impact on a home and you never know what the results may be.
Consider Separate Laundry Areas
While it may make sense to combine a mudroom and laundry room, most remodelling experts say this is not the way to go. Often by combining these spaces, things get really cramped and make both tasks not enjoyable. Even if it means laundry is in the basement or another less convenient place, it will make most homeowners happier in the long run. A mudroom is a place to drop and leave messes and a laundry room is a place to clean things. A compromise is to have a laundry hamper in your mudroom so things that need to go right into the laundry are collected in a single place.
Make a Central Mission Area
If you are doing the work yourself or helping the people you hire, establish a central place for all tools, plans and other remodelling supplies to be kept. This can help the process and no one is wasting time looking for a hammer or tools. It can also centralize any mess there may be from errant nails or wood chippings.
This can also protect kids and pets from getting into any chemicals, dangerous tools or anything else they should not be around.
Don't forget the permits
For a lot of homeowners going through a remodel, obtaining a building permit is seen as a headache. But permits are a crucial part of the process and without them, you could get yourself into trouble. They are a crucial part of a house remodel to make sure it meets structural and fire safety requirements. If a code inspector comes and finds something isn't permitted or up to code, they will not hesitate to make you redo something or stop work altogether. This can mess with not only your timeline but your budget.
Renovating your home can be a stressful and time-consuming process. However, with the right things in place you can make the process much more streamlined and less of a nightmare for you and your family. There are so many reasons to renovate the home you already have instead of moving. You can stay in your neighbourhood or town and the memories of your home will stay. It can also make your home much more functional and make it a place you love to be.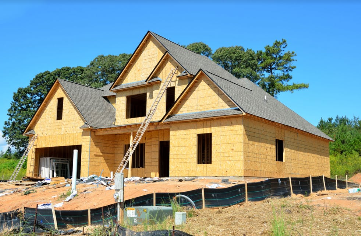 Remodelling can be as major as adding another floor to your house or just retiling your bathroom. It all depends on your budget and preferences. While it can be a stressful process, the results are almost always worth it. Investing in a home is one of the biggest decisions we make in life. So, do yourself a favour and make sure you follow these tips when trying to make that investment be the place you live your life in. Your home is where life happens so it should be exactly the way you want it.