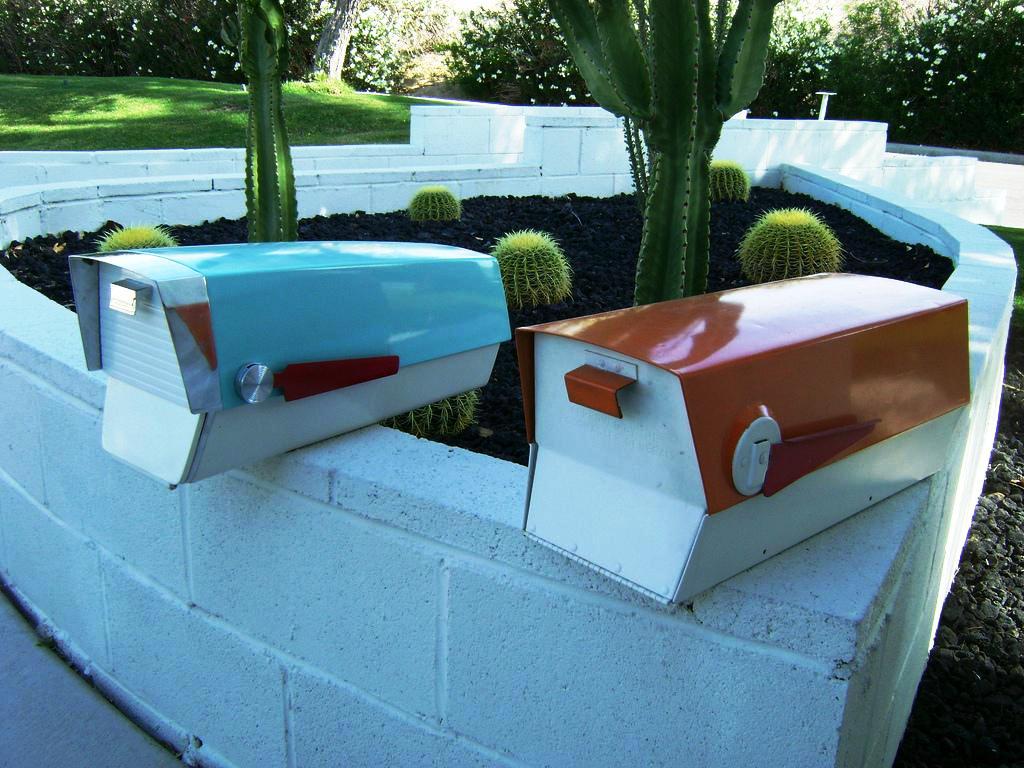 There's nothing wrong with going to the store and buying an off the shelf mailbox, to replace the current generic style that you have – the one that looks pretty much like all of the other mailboxes in the street. After all it's only a functional necessity, right?
While that is technically the case there are plenty of people who choose to break the mold and install a creative, sometimes downright wacky mailbox outside their home. Going down that route may take a little more effort or cost more than a standard mailbox, but in return having an unusual residential mailbox brings several benefits.
Here we look at just five of them.
 1. It's easy for visitors to find you
Save your guests driving up a down the street trying to catch sight of the house numbers as they go, with a creatively styled mailbox you just need to tell them to watch out for the oversized dolphin or R2D2!
 2. It's a great way to express your personality
A creative mailbox is an easy and fun way to tell the world what kind of person or family you are. It can be a reflection of your interests or passion, or a way of making a statement, either way it may be the only outlet someone has to express themselves creatively.
 3. They make people happy
Unusual mailboxes tend to make those who see them smile, in pretty much the same way homes decorated for Christmas give neighbors, passersby and the mail carrier that warm, feel-good feeling. Of course, your creativity has the added benefit of being there all year round, so you get to make more people happy – a good result.
For a double win choose a creative mailbox design that can be dressed up at key times in the year, so R2D2 could be decked out with props at Halloween and Christmas if you find that appealing. They are also a good talking point, and anything that creates connections between people has to be a good thing.
 4. They can help advertise your business
Whether you choose to have a custom mailbox designed and built in a form which represents your business (and has space for contact details), or prefer to be more low key, say with a custom designed and on the side of your regular style mailbox you can get some free advertizing out of it.
 5. They can make a statement
Some people choose a creative mailbox design which will share a message with the world, whether it's based on an iconic figure or product which represents you are proud to live in your state, [think cacti shapes in Arizona], a burning need to share your passion for Doctor Who with a tardis-like mailbox, or to warn off burglars with images of your dogs.

If you've been idly considering having something more creative than the standard style mailbox why not take the leap? There are plenty of good reasons to do just that and if you want more advice and help in doing so, check out residential mailboxes – prime mailboxes.