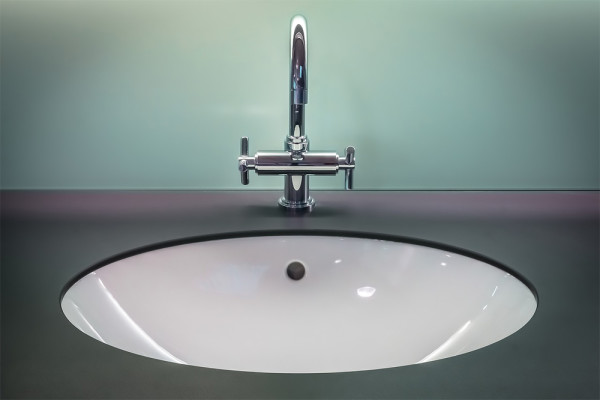 Taps can make or break the look of a bathroom, but choosing the perfect taps to suit your bath and bathroom style isn't necessarily as straightforward as you may think.
Concentrating on the big items, such as the bath, shower, basin and toilet, as well as the overall décor in the bathroom, is a matter of priority, but not paying as much attention to the finer details could cost your style dearly. Bath taps can add the finishing touch to the look you are trying to achieve.
Traditional cross-head taps will round off your style quite differently to a contemporary mixer tap, so it's wise to match taps carefully with your bathroom style. But with so many taps to choose from, how do you know if you are making the right choice?
We've put together our top tips for making sure you get your bathroom design absolutely spot on. For the perfect finishing touches, take a look at our 8 top tips for choosing perfect bath taps for your bathroom.
Stick with your bathroom style
If you are giving your bathroom an overhaul you will have an overall style in mind. Stick to the brief. Don't add a vintage twist because you love the taps if they don't really fit in with your theme. If your bath and bathroom are contemporary in style, then it's best to stick to a similar style with bath taps. Whether you go for vintage style, retro or ultra-modern taps, make sure they blend with the overall style and don't stick out like a sore thumb.
The right size
It may seem obvious, but taps come in all sorts of sizes. Be sure to check taps appropriately fit the basin and bathtub. If your bathtub is luxuriously large, dainty small taps will look out of place. Likewise, an overstated waterfall tap could look odd hovering over a dainty small tub.
Check out your water pressure
Good water pressure is especially important for bath-shower mixer taps to ensure a good showering experience. There's nothing more disappointing than a feeble, dribbling shower. Even without the shower attachment, mixer taps work better with good water pressure, so be sure to find out which taps are suitable before you buy. Bath filler taps and attractive waterfall filler taps work sufficiently well with low water pressure.
Separate taps, dual flow taps, mixer taps or monobloc taps?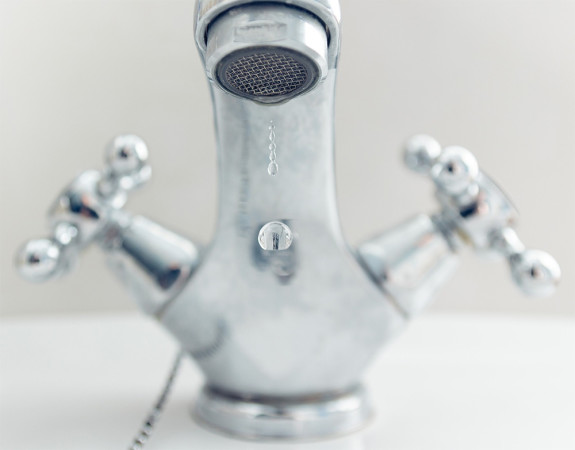 Separate taps are classically British. While mixer taps are definitely becoming more popular, period-style bathrooms tend to look more authentic with separately functioning vintage taps.
Mixer taps combine the hot and cold water in the body of the tap and have both a hot and cold handle to regulate the flow of each. Dual flow taps also provide a single outlet of water, but the hot and cold stay separate in the tap body. This prevents an uneven pressure building between the hot and cold water sources, and is a great alternative if you have an uneven pressure between the hot and cold water supply.
Monobloc taps use a single lever to regulate the flow of water through a mixer tap, but are only an option if the water flow is fairly equal between the hot and cold water sources. There's more to consider than you think when choosing taps!
Deck mounted, wall mounted or floor mounted taps?
Deck mounted taps have holes drilled into the bath rim, with partially exposed pipes. This means there is some additional surface for cleaning, but this also offers easy access for repairs. Wall mounted taps are popular in modern bathrooms If you are following the latest interior design trends. If you want a freestanding bath in the middle of the bathroom, you'll need stylish floor mounted taps.
A finish to match accessories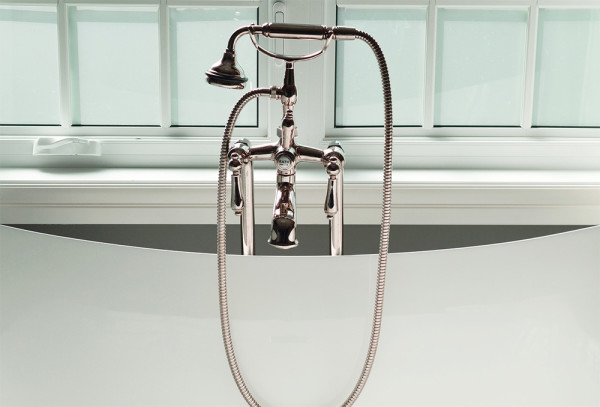 Most bathroom taps tend to be brass with a chrome finish, but other finishes, such as gold plating are also available. Consider your other bathroom items, such as the towel rail and toilet roll holder, and match the finish accordingly to bring a balanced sense of style to the bathroom space. Nickel plated taps are a great match for gold coloured accessories, while taps with an oil-rubbed bronze finish are perfect in rustic bathrooms.
Consider ease of use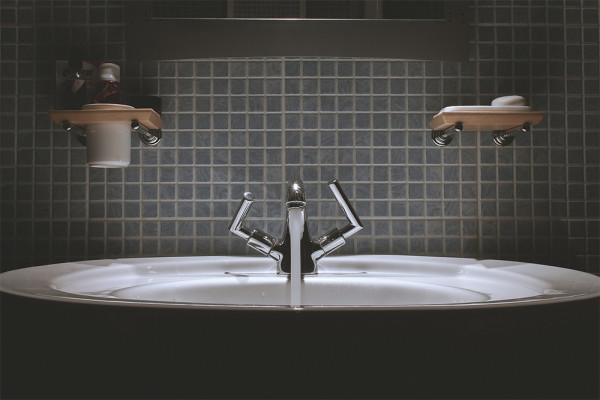 Family bathrooms need to be designed with the whole family in mind. Taps that are easy to use are definitely of benefit to the younger and more elderly members of the family. Whatever your household demographics, you'll want quality taps that work with precision.
Consider thermostatic taps
Thermostatic taps maintain water temperature at a safe pre-set temperature. It's worth considering thermostatic taps if there's a danger of children or elderly members of the family scalding themselves. Thermostatic taps are the perfect choice for the safety conscious family.
We hope our tips are useful. Good luck choosing your bath taps!