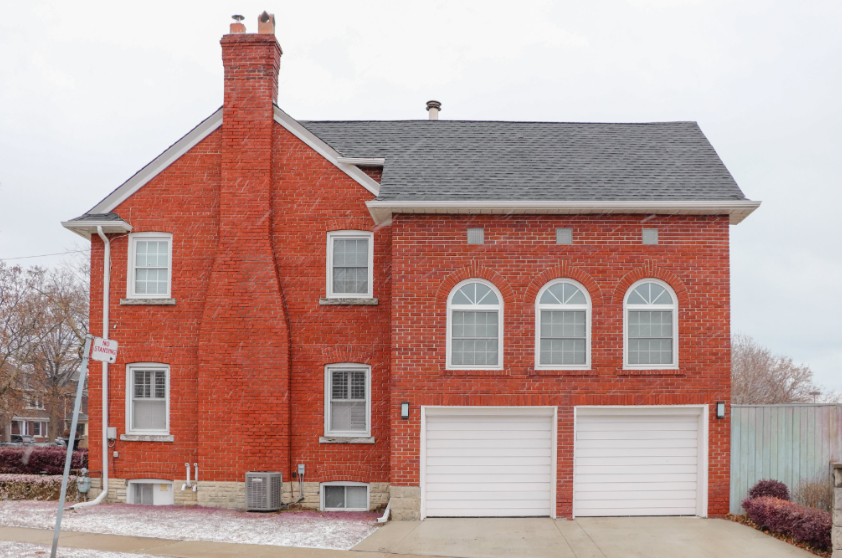 Having a garage is a luxury, particularly in cities where parking spaces are at a premium. It's not just about having somewhere to keep your vehicle though. Lockdown has shown us that 
the garage is a multipurpose space
 that is extremely useful for storing goods for emergency situations, such as tinned food and dried groceries like pasta. With so many of us keeping a few extra things by just in case, adding a multipurpose garage to your home makes sense. In doing so you will also be adding up 5% to the value of your property. It will make a great selling point to house buyers in the future.
Garage Security
Security is of the utmost importance when it comes to keeping your vehicle and your belongings safe. When you are building your garage, invest in 
sturdy garage doors that fit perfectly
, made of hardwood or galvanised steel. Vintage-style swing out carriage doors that open outwards from the middle are a lot easier than a pull-up door if you are opening it manually. Alternatively it is worth investing in a Liftmaster style garage door opener with built-in Wifi. These garage door openers come with a remote control so that you don't have to leave your car to get the door open. 
The door will only open for you
 and nobody else – this is a lot safer than a padlock that can be removed with bolt cutters.
Garage storage solutions
Open industrial storage units are often the best solution in your garage as they are simple to fit and you can find what you are looking for easily. These can be placed along the walls of your garage. If you are intending to keep things for a long period of time however, it is worth investing in some sealable storage boxes that fit on the shelves, so that your belongings don't get dusty and are safe from any stray creatures or insects that might get in. Label each of your boxes so that you can find things quickly. Heavy duty screw-in garage hooks are another good way of 
storing items on the wall
 – these are strong enough to be able to take the weight of a bicycle.
Using your garage ceiling
The ceiling area of your garage is often underutilised, but can be used to store items that you use infrequently such as camping equipment, seasonal decorations and summer BBQ equipment. You can buy 
ceiling-mounted shelves with adjustable heights
 to fit any shaped garage. However, a storage unit that has a hoist system is the best solution if you don't want to have to use a ladder to get your belongings down. Even simpler is to use a cargo net hanging from your ceiling to keep lightweight items.
A garage annex
Your garage space doesn't have to just be for your car and storage. Many people are now adding a garage to their home to accommodate extra family members or as a guest room. The benefits of having a garage annex is that your guests can have their own separate entrance, without having to go through the main part of the house. This can be particularly appreciated if the annex is being used for older family members, such as grandparents and also for grown-up children that are living at home. You can still install windows into the side of a garage annex so that it feels light and airy and Velux-style windows work well in a sloped ceiling.
A garage games room
The garage is the ideal place to put a games room, because it is big enough for a pool table, foosball, table tennis or an air hockey table. You can fit the space out with a darts board and put scoreboards on the walls to keep track of the score, or you could even convert your garage into a mini bowling alley. Another great idea is to create a space for table top games like Dungeons and Dragons, which is still massively popular. In your garage games room, you could also include a sofa area, screen and games consoles for an evening of watching movies and gaming with friends and family. Don't forget to install a small fridge for essential drinks and snacks.
A garage is an extremely valuable space, not just for keeping your vehicle, but also for storing goods that you might need in an emergency. Installing some good storage solutions will help you to maximise the room and make your garage truly multipurpose.