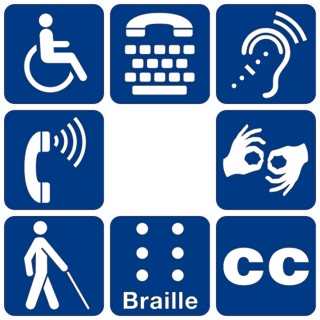 Accessible and disabled-access properties have seen a huge increase in demand over the past few decades as an ageing population and advances in medicine have fuelled demand for these types of homes. The term "barrier-free" has been commonly used in the United States for some time now, although it is relatively new to the UK.
Glasgow Council has been a shining example of what can be achieved when policy and practice come together in pursuit of independent living solutions for all. The council has been leading the case for increased provision of barrier-free or accessible properties in new-build developments as an essential component of a fair housing system. The problem with increasing the number of suitable homes in the UK is that adapting existing housing stock is costly, impractical and difficult to implement on a significant scale. Because of this, many barrier-free advocates, including Glasgow Council, have been campaigning to embed barrier-free or universal-use principles in all new housing developments.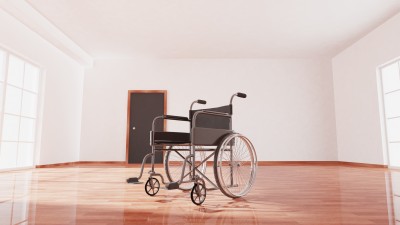 The barrier-free movement is also known as "universal design" or "inclusive design" and forms part of a broader philosophy of providing suitable housing for all sectors of society regardless of age, mobility, social status, wealth etc.
The term "universal design" was coined by architect Ronald L Mace, but it was Selwyn Goldsmith who really pushed forward the accessible property movement with his 1963 book 'Designing For The Disabled', which pioneered the concept of free access for the disabled.
The Centre of Universal Design at North Carolina State University has summarised the key principles that make up Universal Design as follows:
Equitable Use
Flexibility in use
Simple and intuitive
Perceptible information
Tolerance for error
Low physical effort
Size and space for approach and use
Each principal is succinctly defined and contains a few brief guidelines that can be applied to the design process in any form, be it physical or digital. While these principles are much broader than those of accessible or barrier-free design, they lay the fundamental groundwork of the case for access for all.
Below is a detailed list of barrier-free or accessible adaptations and features that can make a home suitable for disabled people of those with limited mobility (as provided by the Universal Design Wikipedia Page):
Smooth, ground level entrances without stairs
Surface textures that require low force to traverse on level, less than 5 pounds force per 120 pounds rolling force
Surfaces that are stable, firm, and slip resistant per ASTM 2047
Wide interior doors (3'0″), hallways, and alcoves with 60″ × 60″ turning space at doors and dead-ends
Functional clearances for approach and use of elements and components
Lever handles for opening doors rather than twisting knobs
Single-hand operation with closed fist for operable components including fire alarm pull stations
Components that do not require tight grasping, pinching or twisting of the wrist
Components that require less than 5 pounds of force to operate
Light switches with large flat panels rather than small toggle switches
Buttons and other controls that can be distinguished by touch
Bright and appropriate lighting, particularly task lighting
Auditory output redundant with information on visual displays
Visual output redundant with information in auditory output
Contrast controls on visual output
Use of meaningful icons with text labels
Clear lines of sight to reduce dependence on sound
Volume controls on auditory output
Speed controls on auditory output
Choice of language on speech output
Ramp access in swimming pools
Closed captioning on television networks
Signs with light-on-dark visual contrast
Web pages that provide alternative text to describe images
Instruction that presents material both orally and visually
Labels on equipment control buttons that is large print
A museum that allows visitors to choose to listen to or read descriptions
The House Shop specialise in the accessible property niche market and have recently released their Accessible Property Search which will allow disabled home-hunters to filter their results by accessibility and find properties that suit their needs.
You can read more about The House Shop's campaign to encourage estate agents to emphasise accessible adaptations in property listings they are marketing and correctly identify them as accessible homes here.
Find Properties for Sale in London and the Surrounding Area: