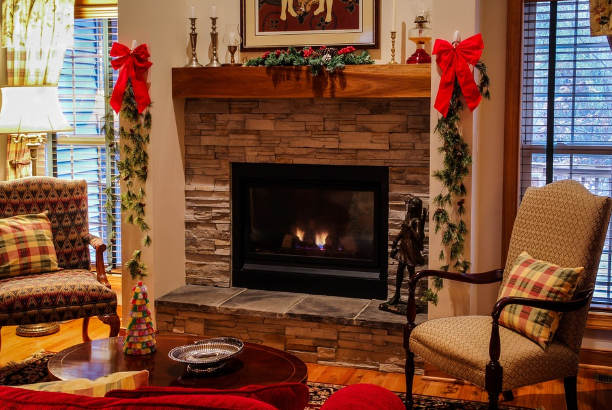 If you're considering getting a fireplace for your home, then there are a couple of things that you need to think about before you go ahead and make the investment. It's important that you answer a number of questions and are well prepared so that the process is smooth sailing, and so that you have the look and function that you want from your fireplace.
We're going to provide you with a couple of factors that you need to keep in mind before you choose the perfect fireplace for your new home so that the process is much easier to get through and so that you can make the right decision.
WHAT PURPOSE WILL IT SERVE
The first thing you want to think about is why you want to get a fireplace to begin with. Is it only going to be there aesthetically, for a show? Or do you want it to give a romantic feel to the room you intend to place it in? Or do you want a fireplace that is fully functional and gives proper heat so that the whole family can gather around and enjoy the warmth? According to what purpose the fireplace will serve, this will help you in narrowing down your options. 
LOCATION
Usually a fireplace is either installed in the living or bedroom, so in either case, you need to look at the layout of the room that you would like to have the fireplace installed in. If this is a new home that you're building, then you have a lot more freedom with placement, especially if you're going for the traditional wood-burning fireplace, which will require that you have a chimney built-in as well. If you're redecorating your home, then this option is also viable, but you're going to want to really think through how you're going to set up the furniture and where you're going to place the fireplace so that it is set in a place where it can provide the correct ambiance as well as heat. 
Don't forget that you also have the option to have a fireplace installed outdoors. In this case, the kind of fireplace that you use will be different in both function and design because it has to be suitable for the outdoor area and how you set it up. 
CHOOSE BETWEEN GAS, WOOD BURNING OR ELECTRIC
Once you've determined the factors mentioned above, you can now get down to seeing what options you have in terms of the fireplace itself. You want to decide according to aesthetics, functionality, and efficiency. You can start off by looking at reviews online before going out to see what options you have. The reviews at fireplacelab.com are comprehensive, and you will need to have enough insight into the details of how they each function so that you can make a smart and calculated decision.
Gas burning fireplaces are great in terms of aesthetics and efficiency.  The ones that are fueled by natural gas are the options that are more commonly used, and people generally only opt for the propane option if they don't have access to natural gas. The best thing about gas burning fireplaces is that they are amazing at saving energy. The other advantage is that you can literally place these anywhere, in any room. You can position high up on the wall or above a mantle to have it look like a framed picture. They're very classy and give a modern feel to any room they're placed in.
In terms of appearance, electric fireplaces are not that different from the gas burning option. The only difference is that they use electricity to heat up the room. What's great about the electric fireplace is that it is extremely easy to use and is easy to move as well since all you need to do is plug it in. The only issue you might have with this is that you'll find that your electricity bills might be spiking up a little, but then again, this depends on your usage. 
People who prefer to choose wood-burning fireplaces generally love to have authenticity. They're old school and traditional, and it's difficult to replicate the real feel of wood and fire burning and crackling, especially when it comes to the smell. The only issue with this option is that you will have to have a chimney installed, which may take some time. You also have to ensure that you always have firewood, and most of all, you want to keep pets and children at a safe distance so they don't hurt themselves.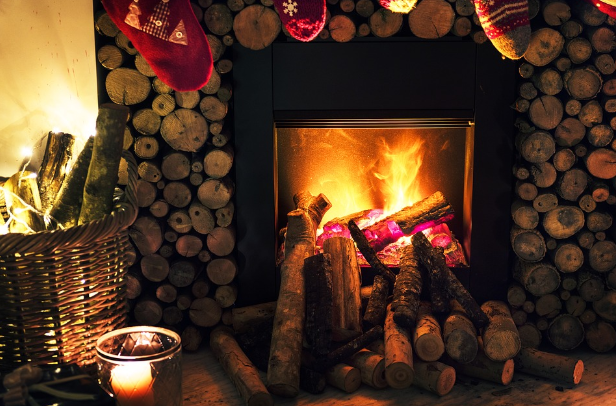 When it comes to choosing and buying your new fireplace, there really is no wrong or right option- it's a matter of taste and convenience. You will have to consider the tips that we've provided above before being able to pick the one that you feel will suit your home and surroundings best. You also want to keep in mind the kind of design that you have in your home. For example, putting a modern-looking gas or electric fireplace might look out of place in a room that has been designed to look traditional with a Victorian feel. So you will not only want to look at your preference, you want to be aware of the surroundings. Think about energy efficiency, and what option would be most convenient for you. If you have easy access to firewood, then it shouldn't be an issue to invest in a wood-burning fireplace. However, if you don't it really doesn't make any sense, and it would be better to go for either the electric or gas. 
If you have pets or children, you want to be sure that you place the fireplace in a place where they don't run the risk of hurting themselves. Take the right precautions as you work out the design and you should be good to go. Once you have considered all these factors, you'll find that deciding on what kind of fireplace to invest in will be a breeze.