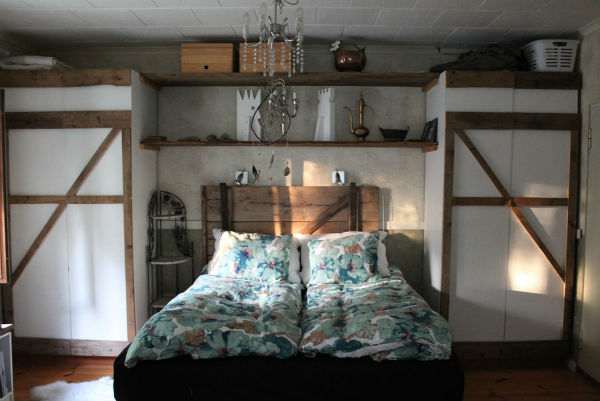 Redecorating your bedroom can be one of the most rewarding things you can do around your home. The bedroom is the place where we relax, wind down, and get in some me-time, but it can sometimes be neglected as other rooms like the kitchen and bathroom are more commonly redecorated. 
Thankfully, however, there are plenty of ways that you can cheaply redecorate your bedroom and give it a completely fresh, new look. Here we look at some of the best ways you can change the appearance of your bedroom without having to spend a lot of money. 
Add splashes of colour your walls
Many people believe that when they come to redecorate a room, the first thing they need to change is the colour of the walls. But this doesn't have to be the case. Of course, if the paint is chipped or the wallpaper is peeling, then it might be worth looking into a full colour change, but if the walls are in good condition you can actually make a big difference simply by adding little splashes of colour.
There are plenty of ways to achieve this. You could add a colourful clock, a shelf, or even ornaments to hang from the wall. One cheap option is print your own posters – many businesses offer custom printing services allowing you to choose a size, coating, and finish that you're happy with on the exact image you're hoping for. 
Cover your furniture
Another misconception about redecorating your room is that you need to buy brand new furniture in order to give it a different look. An armchair in the wrong colour might no longer suit your aesthetic, but that doesn't mean that the only solution is to throw it out and buy a new one.
It is actually a much better idea to look into alternative ways to restyle your furniture. Want to add brighter colours to your room? Buy a throw or even some brighter scatter cushions. These will be far cheaper than replacing pieces of furniture, but can help your room feel like it is completely fresh and new. 
Change the headboard, not the bed
You might also be interested in buying a new bed to help give a new look to your room, but once again this can be needlessly expensive. It may be possible, and even preferable for you to completely change the look of your bed simply by changing the headboard. 
You might even benefit from making your own headboard from scratch to ensure that the look is perfect for your room, without having to buy something specific and expensive. Take a look at  projects to see if there is something that you could create for your own room. 
Reposition for a fresh feel
Sometimes giving your room a make over can be as simple as moving things around. If your bedroom has become a little tired, consider rethinking how you use the space and whether there is anything you can do better utilise the area.
You might find that simply turning your bed to a different angle actually frees up space and allows you to add in new things.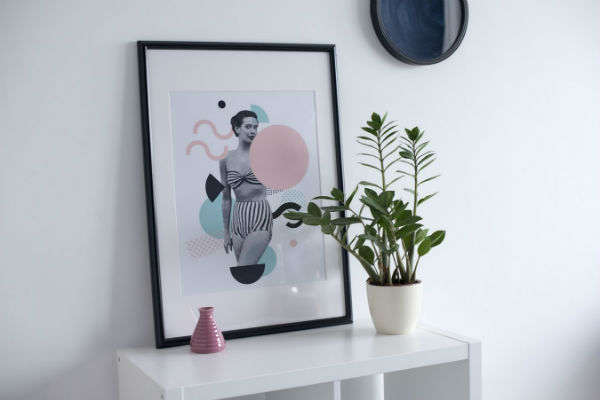 Add mirrors for extra light and space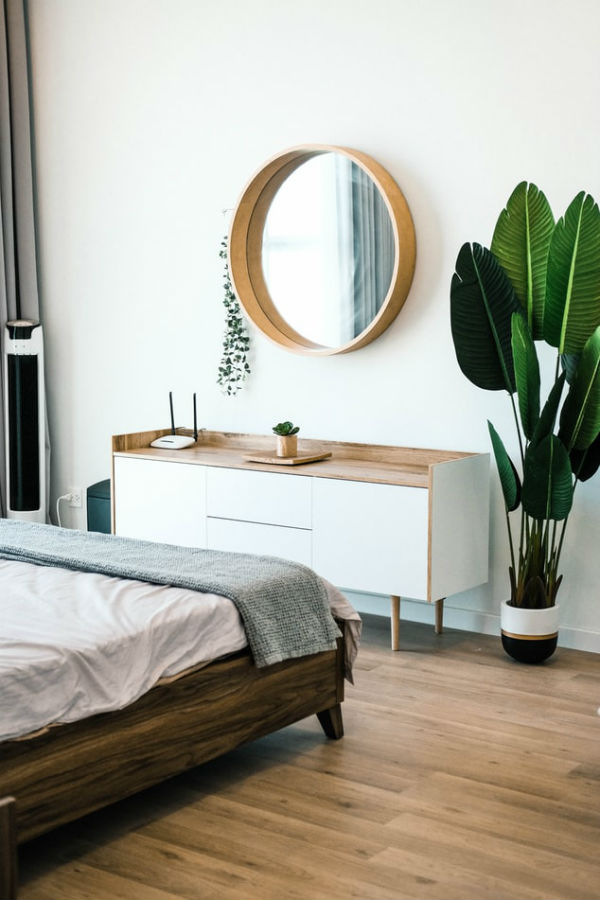 You can't physically make your bedroom any larger, but you can make a great illusion of extra space by adding mirrors. This is a well-known technique, but it can also add to your room by redistributing light. Once again, it might be a case of repositioning a mirror that you already own to make a big difference. 
Final thoughts
You do not have to assume that spending is the best way to make a big change to your bedroom. In fact, in many cases making small changes can add up to just as big a difference without having to fork out on expensive furniture or spend hours repainting or hanging wallpaper. Avoid spending money and prioritise things that you can do yourself to improve the look of your room. 
Good home improvement is more about making the right choices that suit your aesthetic and allow you to feel good about the space you live in. Money won't make your bedroom better, but spending time on it will.