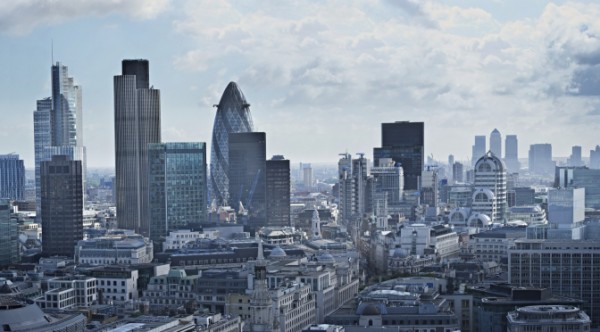 Home buyers in London can benefit from a new scheme which could see them receiving equity loans worth up to 40% of the property's value from the Government.
The value of the loan could be worth up to an impressive £240,000 but borrowers will still require a 5% deposit as well as a mortgage to access this generous offer called 'Help to Buy London'.
Borrowers can use the scheme to buy a new property in London worth up to £600,000 – a big help since many will be effectively priced out of the capital's housing market.
The scheme's expansion has seen a slew of lenders offering specific products for the scheme, including Leeds and Nationwide building societies.
In addition, Barclays is also offering new rates for those who use Help to Buy London with a two-year fixed rate deal being offered at 1.55% which comes with a £999 fee. The bank is also offering a product without a fee on a two-year fixed deal at 1.85%.
The Leeds building society is offering a two-year fixed mortgage at 1.79% with a £799 fee while the Nationwide is offering a two-year fixed deal at 1.89% and a £999 fee.
London scheme is an extension of the current Help to Buy initiative
The new London scheme is an extension of the current Help to Buy initiative that was launched in 2013 to offer equity loans to enable first-time buyers to get onto the property ladder.
The idea was for the government to boost homeownership in the UK by offering financial support to help build-up a buyer's deposit.
Outside of London, borrowers can access an equity loan worth up to 20% of a property's purchase price to top up their 5% deposit. This effectively means they can afford to put down a 25% deposit on a home.
However, with London house prices being much higher than the UK average – London's average property value is around £506,700 – the 5% deposit needed by a homebuyer is still a hefty £25,335.
Other Government-run schemes to help people buy homes in London include the Help to Buy: Mortgage Guarantee scheme as well as the recent initiative of the Help to Buy: ISA which helps first-time buyers save for their first home's deposit.
Help to Buy London initiative began on 1st February
The Help to Buy London initiative began on 1st February and one reason for its inception was to help borrowers who face having to save up huge deposits – a necessity since the mortgage lending criteria was tightened after the financial crisis.
To comply with the scheme, borrowers must prove they can afford the interest payments for the government loan after a five-year interest-free period ends.
The small print for the Help to Buy London scheme also highlights the fact that when interest is repayable, borrowers will initially start paying with interest at 1.75% though they should be prepared for repayment levels of up to 4%.
This means that someone borrowing the full allowable amount of £240,000 under the scheme to buy a property in London will need to repay around £800 a month for their equity loan in addition to their mortgage payments and other outgoings.
Looking for a property for sale on London? Check out TheHouseShop's wide range of available homes here…
Find Properties for Sale in London and the Surrounding Area: