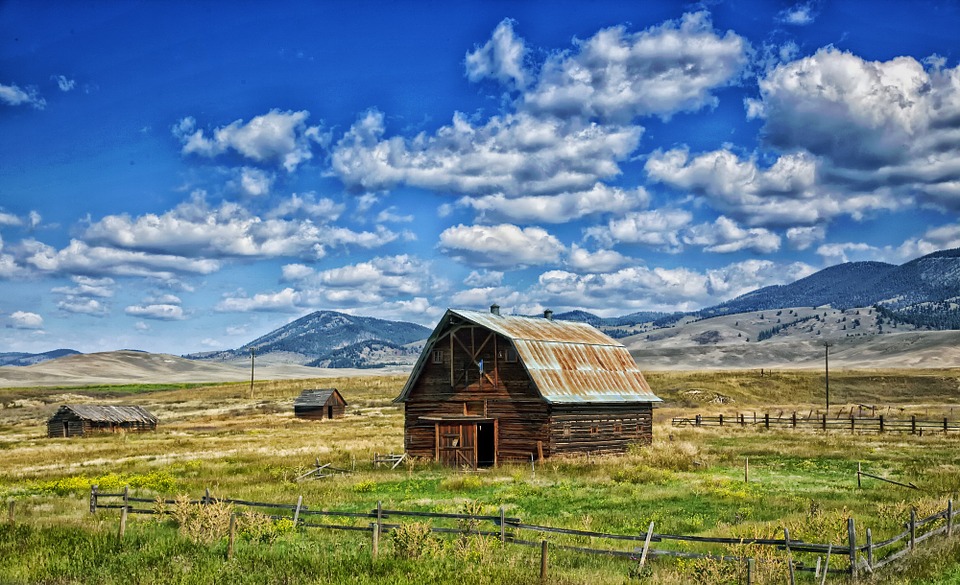 Montana is one of the last frontiers of the American West. It is a vestige to time's past with wide open rolling hills and fields that go on until the horizon. Due to the lack in population, there is plenty of land to go around at affordable prices. If you want to invest in property in the United States, then consider taking a look at the prices in the state. You will be surprised how much the state has to offer in terms of culture and activities. This is a booming place, and it is a great place to invest because you can say you were there at the start.
The vast wilderness of Montana might seem like an unlikely investment, but a parcel of land could bring an incredible return as the growth of the state gets higher exponentially each year. America is the land of opportunity and now is your chance to cash in on this chance of a lifetime. The island of Great Britain is much, much smaller in comparison to the U.S. As a result, there is not much land up for grabs because it has already been in the same families since the beginning of civilization on the island. However, land is freely and readily available in Montana. In fact, the land available in the Big Sky state is much more than you can even consider in the British Isles. For example, a parcel of land in England is much more expensive than you will find in Montana.
The market price for an acre of rural land in the UK was roughly 7,000 pounds sterling in 2013, and this number has surely increased since that time. The same size of land in Montana runs between 1,000 and 2,000 USD! This just shows that the price of land in Montana is cheaper by nearly a tenth of the price after conversions are done. Big farming and oil are big producers in Montana. If you are ready to make a solid investment that is sure to offer a high return, then you need to check out the availability as soon as possible.
Montana land for sale comes at a variety of prices depending on your budget and desire. If you want a rural homestead in the wilderness, you will be able to buy more than several acres. In fact, you could buy a whole ranch! However, if you want to invest in an area that is well known to tourists and closer to civilization, then you will be paying more for each acre.
The higher price could lead to a higher return more quickly than a more rural piece of land. The choice is yours, and you will be guided through the process from start to finish. There is no need to worry because you will have the opportunity to discuss everything with your real estate broker about your needs when it comes to shopping and buying property in Montana. Plus, the state offers the chance for you to become part of the land that has intrigued you for so long. Dream big, and dream of Montana's Big Sky!
One of the best things about Montana is the people you will meet. The hospitality and community found in this part of the United States is well known for being warm and friendly. You will be welcomed with open arms, and this is just a minor reason to invest in land in Montana. You know you have been wanting to try something different and expand your portfolio, and this opportunity is just what you need to get a return, as well as diversify your investments. You can make a trip to Montana to see for yourself the land and get a feel for the region. The state itself is huge and nearly the size of England alone. Plus, there is much to see under the expansive big sky from the mountains to the plains. This is the place to be if you love the idea of roaming wild and free in the ultimate dream of the American West.