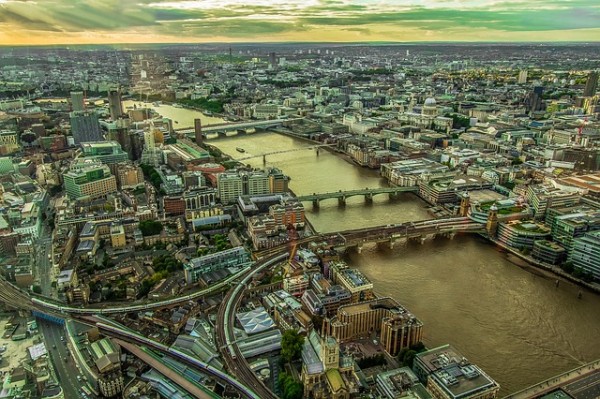 Proof, if proof was ever needed, that rents in London are the most expensive in the UK has been underlined with a survey.
A self-storage company has analysed the average rent being charged for properties around the country and revealed the shocking difference between what landlords are charging in the North and South of England.
The company, StoreFirst, found that for £800 – or less – a month, a Londoner would be able to afford a single bedroom in a flatshare in Whitechapel.
However, for the same amount of rent they could pay for a three-bedroom house in Manchester.
The survey has found that the average rent in the UK, excluding London, is now £740 a month which is a rise of 5.5% on the figure being charged last January of £702 per month.
For those in the capital, the average London rent price being charged is £1,510 per month – that's more than double the UK average rent.
Discrepancies for London's tenants
However, there are discrepancies for London's tenants with those renting in Havering enjoying the lowest rent of £1,161. The most expensive borough in London for rent is Kensington and Chelsea where tenants are paying £2,720 a month.
The issue of high rents is not just restricted to London since the average rent being charged in the South East is £933.
However, to put these figures into context, tenants in Birmingham can afford a furnished two-bedroom terraced house for £800 month or for £725 a month they can get a two bed apartment with parking.
For tenants in Bristol, a two bed flat will cost them £750 a month, while in Liverpool tenants are paying £725 a month for a two-bedroom duplex apartment – renters there can also afford a four bed terraced home with garden for the same amount.
Renters are getting less space for their money
A spokesman for the firm said: "It's clear that renters are getting less space for their money and despite government schemes to help people buy, many are not financially ready yet to become home owners though property prices are, on average, more than eight times the average wage so it is not difficult to see why."
He added that because people increasingly do not have a spare room to keep their possessions in they are looking to put them into storage as a 'cost-effective solution'.
To underline just how expensive London rents are, bike maker Brompton Bicycle has worked out how much it costs cyclists in the capital to keep their bike at home.
The average monthly amount for housing a full size bike in a hallway or on a balcony is £37.05.
The firm analysed rents being paid in Hammersmith and Fulham to come up with their figure and they also worked out the value of the space necessary for storing the bike is worth £14,316 of the area's average property value.
However, when they looked at other areas, the most expensive place to store a bike is in Covent Garden at £111, closely followed by Westminster on £106. The cheapest areas for accommodating a bike are Abbey Wood with £22 and Thamesmead on £23.60.
Find Properties to Rent in London and the Surrounding Area: