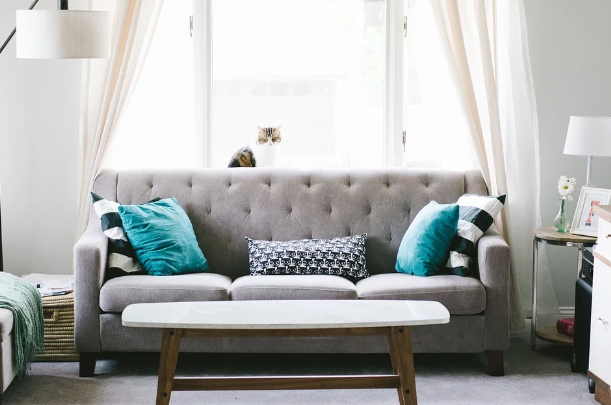 For sure, you have already heard it all before, cutting down your home's energy use will benefit the environment and help save you money. However, as the new year and decade starts, how crucial and vital is this to us?
According to research conducted by Igloo Energy, 3 out of 10 people are planning to reduce energy use at home this year because of the climate change consciousness. Although saving money is still the main concern for a lot of people, the way we regard energy is beginning to change.
In this post, we'll walk you through a few energy-saving tips, new technology, and trusty methods that will make your home greener and sustainable, and could help you save money in the long run. 
Opt for a Green Energy Provider
You have perhaps heard a lot of things about green energy providers. Take note that green energy means energy generated from renewable sources like hydroelectric, solar, and wind. Although it is somewhat easy and simple for utilities to offer 100 percent green energy, it is much harder to provide green gas.
That said, choose an energy provider that balances the carbon footprint for its offered gas. If you are not sure of how sustainable and eco-friendly your electric supply is, you can ask your current supplier for details on your tariff.
Your provider should inform you of the fuel mix of the tariff you are on and offer you with other environmental info, like how much Carbon dioxide it emits. Moreover, if you are not content with the sustainability record of your tariff, and choose to switch energy suppliers, then be sure to do some research. 
Do visit any energy price comparison site to compare companies and to ensure you get the best price. Also, ask about what percentage of green electricity and green gas they supply and if it's generated from renewable sources.
Smart Technology
The chief advantage of smart tech is cutting down your energy use while allowing you to control and monitor your energy output. It won't only make your electric bills more affordable, yet it'll minimize your carbon footprint. 
The following are some of the smart devices that will make your home more sustainable:
Smart Lights.

This smart technology works by connecting to your voice assistant device or mobile phone, enabling you to perform multiple functions remotely. It includes scheduling lighting and adjusting brightness via your phone. Although smart lights seem like a fantastic option for tech-enthusiasts, they are good for the environment, as well. In fact, they use LEDs, which makes use of at least 80 percent less energy compared to incandescent bulbs.

Smart Thermostats.

This device can undoubtedly make your home greener. Smart thermostats function by allowing you to

control and regulate your heating via a phone application

. 
Hot Water Tank Insulation
According to the Energy Savings Trust in Britain, you can save at least £20 annually by insulating your hot water tank. However, though we are aware of the cost benefits of insulating pipes and tanks, this project can make the home greener, as well. 
Doing this can reduce or cut down the amount of CO2 your pipes and tanks emit. The EST roughly calculates saving at least 450 kg of CO2 emissions annually through insulation. Moreover, the trick to making your pipes and tanks more sustainable and saving money is to make sure you have the right amount of insulation.
Draught-Proofing
A simple way to save money on your electric bills is to draught-proof your home. In fact, EST says that draught-proofing your doors and windows could potentially help you save at least £20 per year.
What's more, for an unused chimney, you could save at least £15 a year. Fortunately, it is pretty simple to draught-proof your home. All you need to do is to block off unnecessary gaps that allow cold air inside and let warm air out. 
Keep in mind that keeping warm air means you will use much less energy to warm up your home. Therefore, you can save the environment and save money. You get a win-win situation here!
Additionally, draught-proofing, sustainable products are widely available; for instance, the Chimney Sheep. This company offers draught excluders for your chimney derived from the sheep's wool. Thus, making it a greener option than mineral wool.
Takeaway
Remember, it is sometimes the little things that can formulate the most significant changes. For sure, you will be amazed at what these little things can do, both to your input into climate change and your energy bills. But no matter what steps you plan to do, installing smart technology or switching energy suppliers, you can make your home more sustainable by being more aware of your energy output influences the environment as a whole.