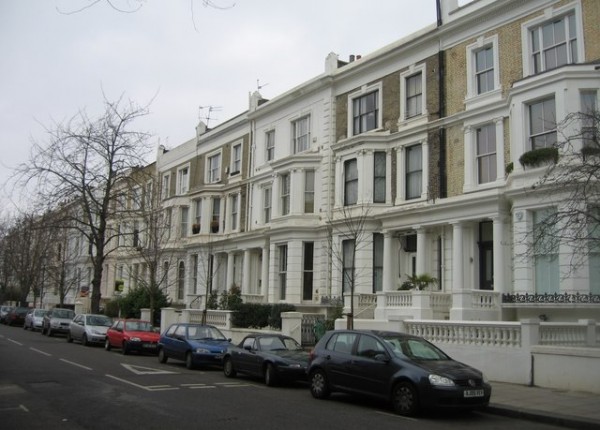 With the capital's population now hitting record highs, a new report has detailed how London can resolve its housing crisis.
The report, which was commissioned for the Mayor of London Boris Johnson, highlights that another 1.5 million people will be living in the capital by 2030. That's the same population as Birmingham and they will be adding to the 8.5 million residents already living in London.
Entitled 'Growing London', the report writers from the Design Advisory Group point to 1939 when the capital had 8.61 million people living within its boundaries and which was the previous record population high. The difference between now and then, however, is that during the 1930s, 500,000 new homes were built on greenfield land to accommodate residents. Now the aim is to create new homes within the footprint of the capital but this will mean 50,000 new properties being built every year for the next 20 years. This massive amount of new housing will be needed since around 70,000 people will be moving into London every year in that period of time as they meet the growing demand for workers.
Among the report's key findings is to reconsider the acceptable density levels for London which means more tower blocks could be built. Currently, the density level for Londoners is 73 people per hectare – that's not too bad when there were, apparently, 297 people per hectare 200 years ago. Working on the same calculation, the report concludes that London could accommodate a population of 35million people quite easily by growing its density level.
London's density level is comparatively spacious when compared with other large cities around the world, London's density level is comparatively spacious with New York having 585 people for each hectare while in Hong Kong the figure is 1,101 per hectare. The report writers are urging that more research be carried out into high density building and its potential impact on the people already living in London. Among the report's other findings is that most local authorities within the capital have stopped building new homes and that 40% of land that could be developed in London is owned by public bodies. During the last population boom in the 60s and 70s, councils in London built 75% of all new homes needed while in 2014/15, of the capital's 26,840 new homes, councils built just 310 of them.
According to the Growing London report there is room for 154,000 new homes – and potentially around 218,000 – to be built within the next 10 years in existing town centres that have good transport links, offices and shops.
However, the report's writers are also keen to point out that extensive public consultation will be needed and for the positives of increasing density explained carefully before any action is taken.
Looking for a property in London? Click here to see TheHouseShop's range of properties for sale…
Find Properties for Sale in London and the Surrounding Area: