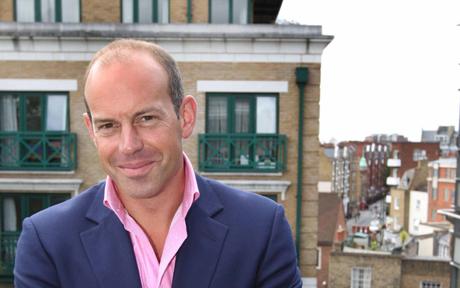 I would say that Phil Spencer is without doubt one of the best-known faces on British television, co-presenting the hit Channel 4 series Location, Location, Location and Relocation, Relocation with Kirsite Allsopp. Phil regularly appears on the radio to discuss property issues.
Phil Spencer's voice is also famous , with advertising campaigns numerous advertising campaign including Rated people. He also hosts a hugely popular Classic FM radio show, broadcast at 3pm on Sunday afternoons.
Location location location
Phil works with his sidekick Kirstie Allsopp helping house hunters find the perfect home in the perfect location. The show has become Phil Spencers claim to fame and is one that secured him as household name . You can see old episodes at Channel 4 Location Loctaion location
Phil Spencer is a Secret Agent
In his very watchable  Phil Spencer Secret Agent  Phil proves that unsellable properties do not exist, determined to transfer homes from Oh No! to Oh Yes!.  Phil reveals how some estate agents are not helping home owners sell their homes. Estate agents that simply list a house without any attempts to advise home owners on tips how to sell are really not worth their money. It's not home staging more like common sense tips and advice for home owners trying to sell.

Phil Spencer demonstrates his mission as a Secret Agent, which is to get Britain's property market moving again, one house at a time. You can see some episodes at Channel 4 in this one he tells the owner how it is about smoking smells in a house!
Watch Phil giving some home truths about why this  home does not sell
The House Shop help home owners sell direct without an estate agent offer professional advice from independent property gurus trained in property makeovers.
Some secret about Phil Spencer
Phil Spencer says he hunted for houses for Kylie Minogue, Keira Knightley and Ricky Gervais via his Chelsea-based home-­finding firm Garrington.
He also admitted he failed to find a home for supermodel Claudia Schiffer and ­her husband Matthew Vaughn.
He and co-host Kirstie Allsopp, 39, have set up a TV production ­company, Raise the Roof.
In an interview with the Daily Mirror in 2011 Phil revealed details about his marriage and family life
"My wedding 10 years ago to my wife Fiona was pretty special. We met in London's Ministry of Sound nightclub 16 years ago when I was a student – and no, I am not a raver! Fiona is Australian, and we got married in a church in the middle of Albert Park in Melbourne. Earlier this year, we had our wedding anniversary Down Under. We took our boys and recreated our whole wedding, only it was Ben who gave Fiona away! 
"I broke into television by accident. Initially I was hired as a consultant for the pilot of Location, Location, Location, but a couple of weeks later the programmemakers told me they couldn't find a presenter who knew anything about houses – would I come in for a screen test?
Phil Spencer house selling advice
When using a service such as those offered at TheHouseShop to sell direct without an estate agent researching expert advice can be very helpful.
Visit Phil Spencers website Philspencer.tv Phil Spencer's  says
"If there is no exterior picture of a house for sale on its brochure or on the website, it could mean there is something wrong with it. Sometimes you are shown the back view of the outside of the house rather than the front – in which case, perhaps the owner is hiding a fl aw, such as the house is in dire need of exterior work or it is subsiding"
Game Show Host The Common Denominator
Phil Spencer is the host of game show The Common Denominator, the aim is to find the common denominator between two seemingly random things – such as the Eiffel Tower and Hilton hotel – which is Paris.
Opponents will try to outwit each other with a combination of lateral thinking and general knowledge over the 40 episodes commissioned. Is this a change of direction for Phil Spencer while the housing market is depressed in the UK?
 Follow Phil Spencer on Twitter
More interesting TV presenters