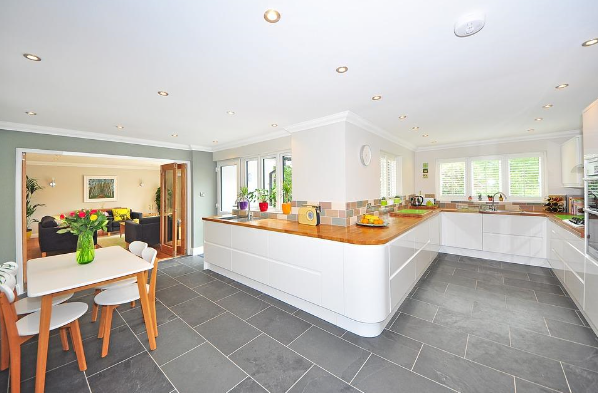 The simple aspiration of the homeowner is to make choices that will increase your property value.  This is indeed your home and the place you love to return to and relax.  However, it is also an investment, and at some point, this property could fund your retirement or your next bigger, more impressive property purchase.
To increase the amount stored in your home, you need to maximise its value.  Unfortunately, cosmetic enhancements may offer a small improvement to the price; it is basic structural renovations that are going to make the most significant impact.
Here we offer some simple tips that shouldn't cost the earth.
Assess your furniture
Let's start small.  The idea of major work on your property might be unrealistic.  Therefore, you can make a significant impact by purchasing signature furniture pieces.  Part of the skill of selling a home is inspiring a little envy – some lifestyle aspiration.  Likely, your buyer is not really purchasing the walls and roof; instead, the idea of the life they could lead in your home.  Taking out a dull armchair and replacing it with an accent chair can add a touch of flair and fancy to your home.  Work on your statement pieces.  The ones that really wow will be seating in the lounge and the bed.
Clean deep
As with new furniture, deep cleaning your home will add significant appeal and therefore value.  You need to get into every nook and make sure that people inspecting your home believe you live the perfect lifestyle of no housework.  It is especially important to refresh the flooring – making it look bright and hygienic.  However, ultimately, this deep clean should also include a declutter.  You need to give an impression of space.
Convert your loft
Feeling more ambitious? Well, the best way to add significant value to your home is by adding a room. A loft conversion is cheaper than extending your house – although you must comply with health and safety and budget in money and space for an appropriate staircase.  Not all roof space can be converted – so get quotes and advice before proceeding.  If it costs more than it adds, then this is not the option for you. 
Be aware that loft conversions have to comply with building regulations.  Therefore, although you won't need planning permission, you will need a professional – it is not really the realm of DIY – unless you are in the trade.
Kitchens clinch it
Rooms can be changed by the buyer to suit their tastes quite simply – except in the kitchen.  People look for a clean, hygienic kitchen that sparkles first.  Then, they count cupboards to consider the amount of space. And then, they think about the lifestyle they would lead in the area.  It is therefore essential to the valuation of your home and future buyers to make the most of your kitchen.
If you do not have much of a budget, replacing cupboard doors and using tile paint can have a significant impact.  Maybe you could also stretch to changing the work surfaces.  If you have a little more money, consider integrated cookers and white goods, as this gives a neater more cohesive look.  If you really want to improve your kitchen, you can bring in a kitchen supplier to do a complete redesign.  You could also consider adding some space by changing the shape and size by knocking down a wall here and there.  It is probably best to seek advice here and make sure the wall isn't load-bearing.
Then, the bathroom
Like the kitchen, the bathroom is a space where buyers tend to want to move into a finished product.  Therefore, it can be a turning point in any decision.  It is essential to present a light and neutral bathroom.  It would ideally be white, and you could add some sparkle by building in some LED spotlights.
As with your kitchen, cleanliness will be an essential factor in decision making.  However, it also the place where you appeal to that need for luxury and crank up the appeal.  Therefore, add a few touches – and make sure there is a shower somewhere in the home.
And, finally
The final step to adding value to your home is to consider the packaging.  Remember the importance of curb appeal.  The potential buyers will first glance at the outside – and if this doesn't appeal will not bother to poke about further inside.  A few pot plants and mowing the lawn is the least you should consider.