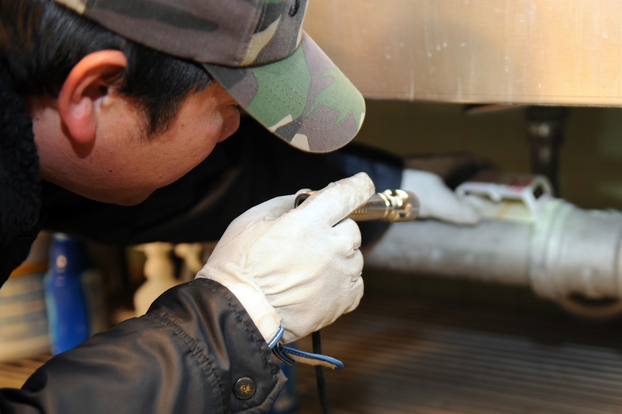 Pests are more than just a nuisance- they can cause severe damage to your home. That's why it's important to have a regular pest inspection schedule in place. A professional exterminator can identify and eliminate potential problems before they start, saving you money and peace of mind in the long run. Don't wait until an infestation is underway to take action- call a trusted pest control company today.
Pest infestations can cause severe damage to your home.
No homeowner wants to deal with a pest infestation. Unfortunately, pests such as ants, mice, and cockroaches can cause severe damage to your home if left untreated. Termites, in particular, can wreak havoc by eating away at the structural components of your house and leaving you with costly repairs. The longer the infestation is allowed to continue, the more profound and pervasive the damage becomes. Identifying and treating pest problems as soon as possible is essential to prevent expensive and significant damage to your home.
They can also be a health hazard for you and your family
Pests can also contaminate food and be dangerous for food safety, posing several threats, including deadly infections and diseases. Using a good pest management plan ensures food safety and that the surrounding areas are hygienic.
Regular pest inspections can help prevent infestations.
Regular pest control inspections can prevent infestations from occurring in the first place. Being proactive can mean identifying potential problems before they become more severe and further damage your property and quality of life. An experienced Boston pest control inspector will carefully inspect your home, looking for signs of pests, such as hiding places, their droppings, and any damage they may have caused. Not only will inspectors check common problem areas inside and outside the home, but they can also advise you on how to protect your home better to discourage pest activity in the future. Regular pest control inspections are an essential step against infestations and ensure that your home is safe from unwanted pests.
Inspections can also help identify potential problems early on.
Inspections can be a great way to spot potential issues early before they become more complex and expensive. Boston Pest Control, for example, offers thorough inspections of its services. During these inspections, the pest control technicians will carefully examine your space and identify any problems or telltale signs of pests that could lead to more significant issues later. Inspections also make it easier for professionals to detect infestations early so they can be efficiently taken care of and prevent further damage from occurring.
Inspections can help prevent future expenses.
You should be aware that homeowner's insurance typically doesn't provide coverage or benefits for expenses related to repairing and damages that are caused by pests. Pest issues in homes come under maintenance issues; if ignored, these costs can eventually add up quickly. However, regular inspections from a qualified exterminator can help you prevent these expenses by detecting pests early before they cause significant damage to the property. It ensures you have the desired peace of mind and saves you time and money in the long run.
Inspection will protect the value of your house.
A pest infestation can be detected early on with professional pest control services. This helps to protect the value of your house in case you consider selling it at any point in time.
An already-examined house will always be sale-ready and has the potential to be sold at an above-market price. Since pests are already removed from the property, it helps prevent fall-offs or bad negotiations.
Choose a reputable company to perform your inspection.
When it comes to inspections, having a reliable company with experienced professionals can make all the difference. But how do you go about finding a reputable company? You should start by seeking referrals from other businesses or individuals who have had successful experiences with different inspection companies. Moreover, it's always a great idea to ask them if they provide guarantees to their clients. If yes, you can rest assured that the company values customer satisfaction.
Additionally, researching online reviews can help you understand what kind of service they provide and any feedback customers have had. Finally, ensure the company is experienced in handling projects in your industry and that their technicians are certified by relevant organisations – this indicates that they are qualified to do the job correctly. Certifications indicate that the technicians are experienced and trained. These steps will ensure that you find a reliable company for your inspection services.
Ref: 3215.27919