Well, your gas bill, for instance, does not just indicate the cost of the gas you're using, it also encompasses the wholesale cost (which is constantly on the rise due to increasing demand), distribution, government tax, and, of course, the supplier needs to make a profit. As for electricity, the burning of gas accounts for 35-50% of the electricity generated in the UK. That means that when gas prices rise, electricity prices follow.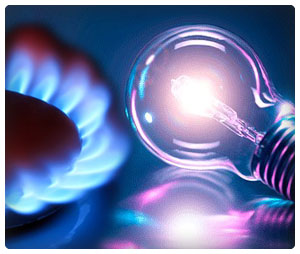 In 2012, the average household spent £106 a month on household energy, a massive 56% increase from 2002's average of £69. The amount spent on gas also increased by 56% over the same period. Government statistics claim that the average cost of direct debit electricity bills in 2013 had gone up by £36 since 2012. Interestingly, the region with the lowest all-round electricity costs was the East Midlands.
However, while the bills are getting higher here in Great Britain, we still rank relatively low across the rest of Europe. For electricity prices, London ranks 12th out of 15 major cities with Copenhagen taking the highest spot at almost twice the price. For gas, London is actually the cheapest at €4.74, well below the average €8.03, and even more so behind Stockholm's massive €20.84. This information might mean little to those of us still scraping together all the pennies we can find to pay our bills, but it's still a comfort to know that it could be a lot worse.
Unfortunately, with the constant trouble in the Middle East pushing up the price of oil – and with it, gas – and increasing demand for natural gas across the world, the cost of energy bills will likely stay on the rise for the foreseeable future. The best way for consumers to lower their energy bills is to try and make their homes more energy efficient. The government recently introduced the new Green Deal to provide financial support for homeowners seeking to make eco-friendly changes to their homes.
To learn more about why energy prices are constantly on the rise, check out the ofgem website.
For advice on how you can pay your bills, visit our website.
Find Property for Sale in London and the Surrounding Area: