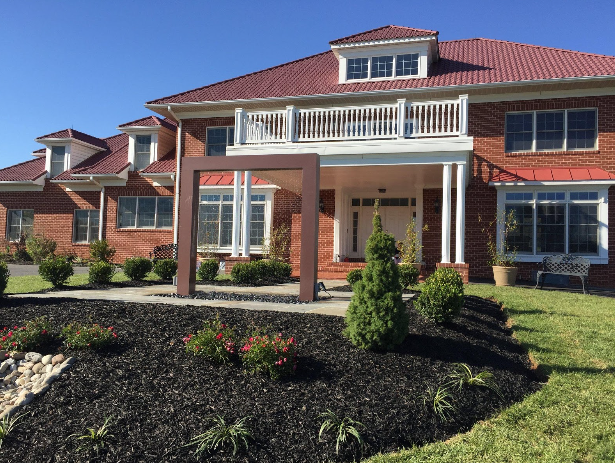 [vc_row][vc_column][vc_column_text]
If you are planning to renovate your house or remodel it to lease it, sell it, or use it, you might want to consider those improvements or additions that help increase the value of your house.
You might not notice the benefits yet, but improvements that add value to your house would ultimately work to your advantage in the long run. Perhaps, by the time you decide to sell your home, you can name a higher yet reasonable price for it. With that, you might even earn more than what you expect.
In this article, we will be sharing with you our top tips on home improvements you can work on that increase the value of your house.
Correct Structural Defects
The house's structure is a primary concern for dwellers. If during the past months or years, you have experienced earthquakes, typhoons, and other calamities,  or if the house has become a little old,  you might want to look out for structural infirmities.
Check out for cracks, leaking, holes, collapsed floor, infestation, and other issues. Also, check if there is a need for wiring or plumbing services. These defects entail a lot of work, such as carpentry. Hence, these should be done first before you move on to beautifying the house.
All structural defects must be addressed to increase the value of the house. Note that no one wants to live in a home that is about to cave in.
If you need to fix structrual damage relating to your home's wooden studs, you'll need the right tools. While a regular drill might not be able to fit, a stud and joist drill can get within confined spaces.
Enhance External Features
After correcting your home's structural infirmities, it will now be easier for you to make cosmetic changes to your home. On cosmetic changes, start by envisioning what the house should look like on the outside. It's no secret that homes that are more attractive on the outside are more likely to yield better and higher prices when sold.
Hence, you may plan to remodel your house to look more symmetrical and aesthetic. You could also work on filling in paint gaps or even repaint the entire house. If you have an existing landscape or garden, add plants and flowers that make the house look lively and attractive.
If your gates are a bit tarnished already, you can also repaint them or get a new one. When getting a new one, you can explore options such as customizing them. Perhaps, you can hire trusted craftsmen like Creative Metal Design and many others that offer metal products such as metal gates.
Keep in mind to avoid an exterior that looks and feels dull. Your surface should make your visitors want to explore the insides of your house.
Update Your Kitchen and Bathroom
Kitchens and bathrooms are among the most used and most visited areas of a home. Hence, a regular updating of the kitchen and bathrooms is necessary. Although it must necessarily be clean and tidy, a few upgrades should be done once in a while.
For instance, the bathroom mirrors might no longer be as clean as it was before. It could also be that the kitchen sink has permanent stains. Issues like these should be addressed when doing an upgrade to your kitchen and bathroom.
Also, when checking out new items for the said rooms, look out for current designs that would make your kitchen and bathroom look slick and tidy. The upgrades must give the impression that the place is clean.
Add Mood Lighting
Utilize technology that adds lighting to your room and sets the ambiance. For instance, you can add lamps and permanently installed lights in your living room to make it look cozier rather than relying on the natural glow.
Aside from the fact that lights make the room look beautiful, and in effect, make it look more classy, it has health benefits. Not only does lighting set the ambiance of the room, but it also sets the mood of the people living in it. In a study, it was shown that the cozy ambiance of a place is effective in calming down anxious elderly compared to the neutral ambiance, as reflected by both the self-reported and physiological measurements.
Add a Bedroom or Utilize Unused Rooms
Professionals believe that around 50 percent of people said that adding an extra bedroom is among the top modifications that add significant value to a home – followed by an upgraded kitchen, additional bathroom, and conservatory.
Furthermore, it is common knowledge that when purchasing or letting a house, the number of bedrooms has a significant impact on its price. Thus, for someone who is considering remodeling their house, adding a bedroom should be included as it will more likely add more worth to your home.
To get this done, you can consider extending your home, or perhaps, removing or adding walls and divisions. Also, you may opt to utilize attics, cellars, or lofts. You may add permanent stairs and windows to these rooms to make it more accessible.
Takeaway
Your home improvements should be made to get the most value out of your house. Although it may seem that these improvements demand a large amount of money, you need to look at it as an investment.
Ultimately, the money you spent on improvements will yield higher returns in the future. No home improvement is ever a waste when done right.
Author's bio:
Rebecca Nelson has been working as a content marketer for almost a decade now. Specifically, she's a wannabe architectural designer, who's been copywriting content about home improvements, especially on creative metal designing.
[/vc_column_text][/vc_column][/vc_row]