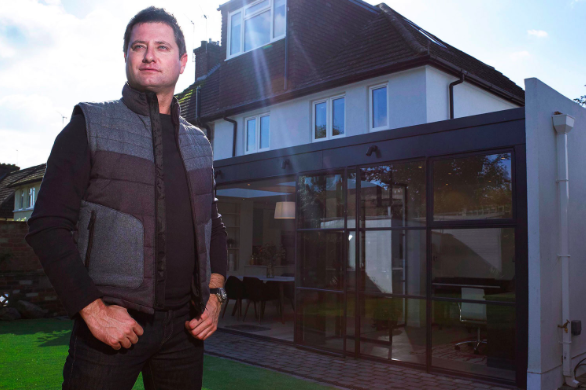 Ugly House to Lovely House Overview 
Britain is a country over-run with ugly houses. Typical housing estates from the 1950's through to the 1980's are filled with boxy and uninspiring builds; in the current housing climate, these houses are often all that families can afford that have enough space for the entire household, while still being in a desired area. However, as ugly as these houses are, with their tremendous amount of space and being simply designed, they have buckets of potential to be made into something spectacular. This, is where George Clarke comes in. In this series, the King of making uninspiring spaces into something special helps five households improve their current homes with the help of five professional architects.
While the programme is certainly inspiring, and urges viewers to 'improve, not move', what actually is the reality of renovating and improving your own house? All of the households featured on the show go over budget- Denise and Ali from episode five nearly double their budget in order to get their desired finished result. Not to mention, renovating your home can cause a great disturbance to your everyday life, as was seen in the show where two households moved into rented accommodation while building work was undertaken, only adding more cost to their projects. For many of us, going so much over budget and leaving our houses to improve them is not always possible. Our solution to this would be to carry out work that needs to be done bit by bit- it may take longer to get the end result, but it would mean that the cost is spread over a longer period of time, meaning that it would be more manageable.
One thing that I would argue is vital when renovating or extending your home, would be to seek the help of a notable architect. While you may not be able to afford some of the architects featured on Ugly House to Lovely House (some of whom provided their services for free), a good architect will certainly make the most of the potential your home has to offer. Otherwise you could end up with a butchered house, like we saw in episode three; not only would it be a waste of your money, but it would also be an eyesore for you and your neighbours, and nobody wants that. To find a good architect in your area, head over to The Royal Institute of British Architects.
To check out what happened in each episode, head to the links below-