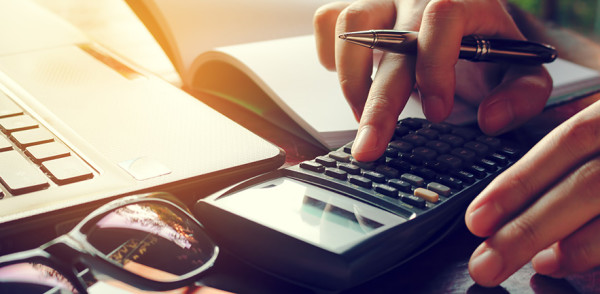 Property Management is an enticing service for busy landlords with a large portfolio or for those landlords that are living far away from their properties and are unable to manage them themselves. Property management companies and letting agents offer a variety of services which will be priced accordingly, so it's advisable for landlords to shop around and work out which type of property management service is the best option for them.
Most letting agents will offer a variety of property management services to their customers and they will be priced slightly differently depending on what they include. In most cases, the letting agent will charge the landlord a flat fee or a percentage of the rent and for a fully managed service, they will usually charge between 10-15% of the rent, which they will take in monthly payments.
However, landlords must watch out and read their service agreements closely, as many letting agents will also charge for services on top of what is included in the agreement, such as drawing up an inventory and handling void, renewal and late rent fees etc. Another clause that some letting agents include in a property management contract is that should the landlord decide to sell the property to a tenant, the letting agent will get a percentage of the final sale price.
This style of property management fee is most commonly used for vacant residential properties or land sites which don't have a regular rental income. This makes it a lot easier for the property management company to charge a fixed monthly fee to the owner.
One of the major selling points of having a fixed fee property management service is that there won't be any hidden, surprise charges included by the property management firm. Many letting agents often add additional charges to their property management services which can push up the costs, but fixed fee property management companies prices can range from company to company, so it's best to shop around to get the best rate.
Guaranteed Rent Property Management Fees
This service is the most frequently used by landlords as it takes care of the day-to-day duties of running a residential property to let, allowing landlords to focus on their other commitments. Usually, the property management company will sign a rental agreement where they agree to pay the owner a fixed rent price and the company will then be given the right to sub-let the landlord's property and charge a higher rent. The property management company will then keep the difference in the two prices as their fee.
One of the problems of this type of fee for landlords is that they are often given offers that are lower than the market price rent but the upside is that they will be able to enjoy a guaranteed rental income each month – hassle free.
Revenue Share Property Management Fees
This property management service is most commonly used for commercial units or fully serviced apartments. Typically the landlord will sign an agreement with the management company which will give them permission to convert the property into a business generating revenue. For example, a business centre, or service apartment. In this instance, the property manager will share a percentage of the revenue instead of paying the rent to the landlord. Sometimes, there are different deals struck between the landlord and the property management company, such as hybrid models which will have a mixture of a fixed rent and a share of the generated revenue.
Percentage of Rent Property Management Fees
This type of property management service is the most popular model with landlords and is also the most commonly used property management service by letting agents. It is specifically good for the residential property sector because it is well suited to multi-home units or single family homes which landlords typically own.
When choosing this method of property management service, the landlord will sign a property management agreement with the company which will give them permission to let it out on their behalf to tenants, collect the rent and manage the daily management of the tenancy.
The fees attached to this service will involve the property management company or letting agent taking a percentage of the rent, as mentioned above, letting agents typically charge between 10-15% for this.
Property Management FAQs
5 Reasons Why You Should Hire a Property Manager[vc_row][vc_column][vc_separator][vc_column_text]
Find Properties for Sale in London and the Surrounding Area:
[/vc_column_text][vc_row_inner][vc_column_inner width="1/3″][vc_column_text]
[/vc_column_text][/vc_column_inner][vc_column_inner width="1/3″][vc_column_text]
[/vc_column_text][/vc_column_inner][vc_column_inner width="1/3″][vc_column_text]