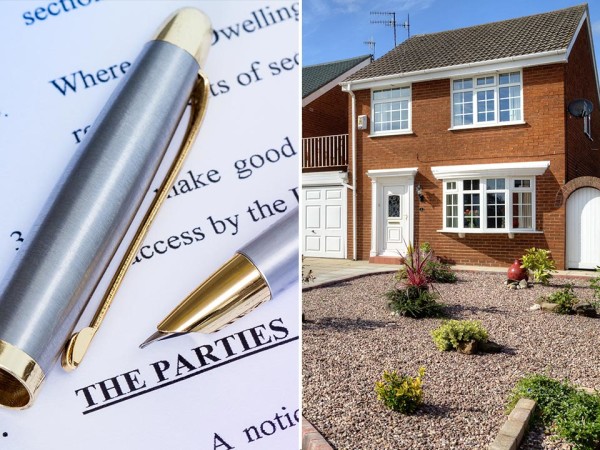 There are many different forms of tenancy agreement available to landlords, the most common of these is the Assured Shorthold Tenancy, (AST) agreement. Most tenancies started through a letting agent will be in this form.
A tenancy can become an AST if the below apply:
The property is privately owned
The tenancy began on or following 15th January 1989
The property is the tenant's main source of accommodation
The landlord doesn't live at the property
A tenancy won't be able to become an AST if:
It began on or before 15th January 1989
The rent amounts to larger than £100,000 a year
The rent amounts to less than £250 a year or lower than £1,000 in London
The tenancy is for a business or licensed premises
The property in question is a holiday let
The local council are the landlord
There are some less common rental agreements which are also used by landlords:
What is an Assured Tenancy?
This applies to some tenancies that started between 15th January 1989 and 27th February 1997. Tenants living with an assured tenancy agreement may have increased protection against eviction compared to those living with excluded tenancies or licences.
What are Excluded Tenancies or Licences?
These types of agreements apply for lodgers living with their landlords in the property and they share common rooms with them such as the bathroom, kitchen and living room. However, it is worth taking note that tenants have less protection under these types of tenancy agreements.
What are Regulated Tenancies?
A regulated tenancy is a long-term rental agreement with a private landlord.
Tenancies that started before 15th January 1989 could be regulated tenancy agreements if the rent is paid to a private landlord.
A regulated tenancy also applies to tenants that later signed a new renters contract after the 15th January 1989 with the same private landlord, even if it was for a different address.
Regulated tenancies won't count for those tenants that have lived on the same property as their landlord since the date of their tenancy agreement.
Regulated tenants will benefit from greater protection against eviction and they also have the option to apply for a 'fair rent', which is set by a rent officer at the Valuation Office Agency.
The fair rent can't be changed once it's set but if it isn't already registered then either the tenant or the landlord can apply to the rental service to get it registered.
Landlords are able to increase the amount of and set fair rents, however, the landlord can request a rent increase from the Valuation Office Agency every two years. There are some instances when a landlord can request the increase before this two-year period expires.
What are the Succession Rights after the Death of a Regulated Tenant?
The regulated tenancy can be inherited by a husband, wife, civil partner or cohabitee which is known as succession. This will only apply to those of the above who was living with the regulated tenant before their death and it will remain a regulated tenancy as long as no one else had previously inherited the tenancy.
A regulated tenancy can also be inherited by another family member of the original regulated tenant as long as they were living with the tenant for at least two years before their death and the tenancy and it will remain a regulated tenancy. However, only one person is able to succeed the regulated tenancy after the death of a regulated tenant and joint succession is forbidden. A husband, wife, civil partner or cohabitee will always have the priority over another family member.
It is important to know that a regulated tenancy is only able to be succeeded twice and under very specific circumstances. Find out more regarding regulated tenancies.
What Tenancy Agreements do Private Landlords Use?
The majority of private landlords will use fixed-term AST agreements with their tenants, but if your private landlord doesn't offer this to you then try to persuade them to provide one as this will have a greater level of protection compared to excluded tenancies or licences. Most of the rental properties you will find advertised online will require new tenants to sign an AST agreement before they move into the property.
It is important to know that even if your tenancy agreement states is it is one of the above, depending on who is living at the property, the date you moved in, who the landlord is and the type of property it is, your agreement could actually be a different type of agreement to what you have been told.
Housing charity Shelter has provided a tenancy checker to aid tenants who are unsure as to which agreement they have with their landlord.
What Advice is There for AST Agreements?
Tenants should read over their written AST agreement carefully and ask their landlord to explain any parts that they find confusing. Certain rights such as landlord's responsibility for repairs will be assured no matter what type of agreement is in place.
Every tenancy agreement should include the following details:
The tenant's name
The landlord's name, contact details and address as well as the letting agent if applicable
The amount the tenant is expected to pay in rent, when it's due and how it is to be paid</li>
If utilities are included in the price of the rent, such as council tax, water, electricity and gas
The length of the tenancy agreement
When and how often the landlord can increase the rent
How the tenancy will be terminated
Furnished or unfurnished
Deposit information
What is a Periodic Tenancy Agreement?
Most tenancies will begin with an arranged end date between 6 – 12 months and once it has begun then both the landlord and the tenant are legally bound by it. The tenant must pay the rent and the landlord must allow their tenant privacy to enjoy living in their home.
Once the agreed fixed-term tenancy agreement or AST expires, then it will automatically become a periodic or rolling tenancy. Periodic tenancies can be monthly or weekly and this depends on when the rent was paid in the original fixed-term or AST agreement.
This will continue until either the landlord or tenant gives notice, as there is no legal obligation for either party to either sign a new tenancy agreement or evict the tenant once the agreement has expired. In other words, the tenancy can carry on indefinitely following the same terms and conditions in the original agreement, which still applies.
Periodic tenancies follow for AST and Assured tenancy agreement once they expire and if both parties don't serve notice. The original statutory rights of both the tenant and landlord will still apply based on the original agreement that was previously in place.
If the rent was paid on a monthly basis then the periodic tenancy will become a monthly one and if the rent was paid on a weekly basis then it will become a weekly periodic tenancy.
What is a Rolling Tenancy Agreement?
A rolling tenancy agreement is similar to a periodic tenancy agreement, once an AST or Assured tenancy agreement ends, the contract is still in place until either the landlord or tenant gives notice to leave, agrees to surrender the property or are evicted.
When tenants in rolling or periodic tenancies want to leave they should give one month's notice in writing ending on the date that their last rent payment is due.
Under a rolling or periodic tenancy, the tenant can be evicted for rent arrears, paying rent consistently late, preventing access to the property for repairs.
It is possible to renew an original fixed-term contract or AST when it has expired and has become a periodic tenancy. The landlord may offer a new fixed-term agreement or the tenant can request one however if the tenant signs a new agreement then they will have to pay the rent until the end of the new fixed-term contract.
Often tenants opt to not renew a fixed-term tenancy and are happy to remain on a periodic contract with their landlord or letting agent as they may ask them to pay a renewal fee, but it is possible to negotiate a reduction or cancellation of this.
Some landlords want to have long term tenants so tenants can consider negotiating an extended fixed-term such as two years or longer.
What is a Common Law Tenancy Agreement?
A common law tenancy agreement is specifically for properties with a rent that exceeds £100,000 per year as it can't be considered an assured shorthold tenancy (AST).
There are other ways that a tenancy can't be considered an AST:
Holiday or business letting
Either there is no rent to pay, a very low rent to pay less than £250 or an extremely high amount of rent to pay over £100,000
The landlord is residing in the property
If the proportional monthly rent is over £8333.33 per month for a short period, for instance only 6 months
These types of tenancies will in the main be considered common law tenancies and have little security of statutory tenure. The tenancy in question will be contractual and will depend heavily on the landlord and tenant to make an agreement with minimal legal provisions in place.
For HMO's (housing with multiple occupancies) the rent is calculated as the combined rent collected by the landlord from all the tenants living at the property and will be eligible for an AST tenancy as long as the collected rent doesn't exceed £100,000 per year.
An easy way to remember the difference between AST and Common Law tenancies is, that the Common Law Tenancy can't become a rolling or periodic tenancy once it has expired. If the tenant wants to remain at the property they will have to sign a new Common Law tenancy agreement.
Read more about tenancy agreements using our FAQ's below:
Free Bespoke Tenancy Agreements

TheHouseShop have launched a Free Online Tenancy Agreement Tool to help DIY landlords create professional AST contracts and stay on the right side of the law.
Create a bespoke, professional and legally-watertight AST rental contract in minutes!
How To Prepare A Tenancy Agreement | What Voids a Tenancy Agreement?