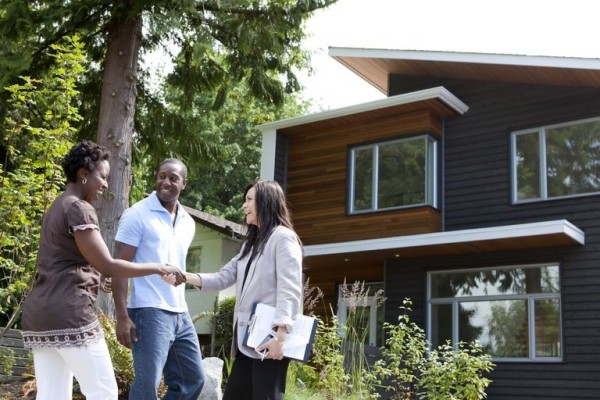 Becoming a landlord comes with a lot of responsibilities as it's a serious business connected with different people and getting a great stream of passive income. On conditions that your tenants pay on time you will receive a decent amount of money every month. This allows cover any mortgage outstanding on the property. Actually, purchasing a rental property is only the first step. The next and the main step is managing this property in a right way. In pursuit of financial benefit, a lot of experienced and non-experienced landlords provide poor service. The issue is about the unqualified people who don't devote much attention to all legalities and financial obligations involved.
In its turn, nobody wants to run into a dishonest landlord who refuses to provide an appropriate living space and who makes unreasonable or illegal requests of his/her tenants. It is important to understand that if you start some shenanigans and scams in order to cheat a person out of money you will achieve a negative reputation. Information spreads rapidly and it is not a problem for the unsatisfied tenant to write a malicious review on the Internet. As a result, the ratings of your brand name can fall down irrevocably. Don't be surprised to lose your clients – both current and future. Is it worth it? Of course not. How to remain an honest landlord without financial loss? Check out the following reasons and be sure that positive reputation will always bring benefits for your renting business.
#1 Your Investment will be a Success
The main thing to remember is that real estate is an investment. There is no reason to turn off your business only because you think things like house repairs will send your company into financial ruin. The truth of the matter is if you manage everything right, someone is paying for a house for you, simply because you had the money to invest, so who cares about broken furniture or worn-out roof? Moreover, according to Harvard researchers, the percentage of households that rent is on the rise.
Yes, being a landlord can seem a time-consuming affair. If you organize the main landlord duties like sorting contracts, undertaking maintenance, sorting any disputes and dealing with taxes according to the time management techniques for real estate managers, be sure you will have enough time to spend with your potential tenants.  A successful landlord is well-organized, with documents on hand when a new tenant arrives. Moreover, those documents should be neatly filed away. This is the key to a right relationship.
#2 You will not Face Law Problems
What can be better than clear conscience, regular benefit, and absence of law problems? Dishonest landlords use illegal methods in order to steal money from their clients and believe that it will bring them real prosperity and wealth. The most common rental scam over the past year is people with no legal right to lease a property "leasing" it to a potential resident and making off with the security deposit, first months rent, and sometimes even prepaid rent as well. Sometimes, a tenant may pay a landlord cash for anything. Any attempt by a landlord to hide his/her personal information can be seen as a red-flag for a client. Nevertheless, even in the best-case scenario, the scammer may be easy to reach by police. Rental frauds lead to criminal punishment and finish of your unfair business.
If you chose to be a legitimate landlord you will usually accept regular or cashier's checks, which are easier for the police to trace if a criminal makes off with your money. By complying landlord responsibilities and knowing tenant rights you will be always protected by law. In case you need some legal help, you will have nothing to hide and fear.  An honest and professional landlord understands that federal and state laws outline his/her liabilities, so it is necessary to read and to know them. It is better to spend 20 hours in the library than in the courtroom.
#3 You May Use Passive Income for Financial Independence and Early Retirement
Normally, every good landlord expects all of his/her hard work to pay off sooner or later. Even after paying for repairs, the cash flow will be decent and will help you to reach an early retirement. Your rental income may be tax-free. This means that your mortgage is being paid down and you own more of the total value of the property, but you do not pay taxes on the money that is doing this for you. In addition to this, you can also pull out tax-free money by refinancing your loan if the property appreciates and the interest rates have fallen. Lastly, you may be able to avoid paying taxes on the sale of a rental property if you sell it and reinvest the money. While being a landlord can be stressful and expensive, be sure that the future rewards will be worth it. Finally, rental properties provide an opportunity to generate a regular and positive cash flow during retirement, but profiting from them takes work.
#4 You Will Become More Popular
Be sure, if you provide high-quality service your customers will make the best advertisement for your company instead of you. Remember that people are watching you. Definitely, they are giving your service a review on the internet. Make sure what they're saying about you is positive. Secondly, you may create a Facebook Page for your real estate services where clients have a great opportunity to leave their comments and feedback. Thus, their friends and family members may become your potential clients as well. Use Facebook to post your listings. The golden rule in social media is 80/20. Post 80% of your content about lifestyles, customer interests, and other updates.  20% of your content should be about you and your product. This will keep your social media social and engaging. Such social media method provides trust and word of mouth marketing. But don't forget that using your personal account will show a lack of professionalism, and you will miss out on a lot of essential business features.
#5 You Will Help Young People
It is a well-known fact that young adults are the most likely age group to rent. Nearly four out of five individuals under age 25 who lives on their own choose to rent. Nearly two-thirds of 25–29 year-olds and more than half of households in their early 30s rent their homes. What is the benefit then? People who are leaving their family homes, students and young people who are building their career tend to be more flexible and thorough. It is easier for you to explain them your rules. Everything depends on the situation, but anyway, you get a good chance to learn what an average customer requires from real estate market and what are the ways of improvement this area of marketing. Moreover, your business provides housing for young people who will continue to build community. What if their first experience in renting a house is connected with dishonest service? It is important to cultivate an atmosphere of respect by acting with complete professionalism and being kind and honest.
By Robert Everett for TheHouseShop.com
I want to buy an essay! Always at your service providing high-quality papers.
About Robert Everett: I am a freelance writer currently based in Chicago. Solving students career and university problems. Having the interest in marketing and business.
My Facebook link: https://www.facebook.com/roberteverett82
My Google+:  https://plus.google.com/u/3/110029123750852456335