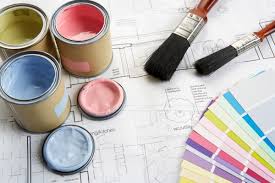 Your home is a big investment – one that you want to do your best to protect and grow. But how do you ensure your property's value goes up?
Whether you're planning on selling soon or you just want to make sure you get the most from your home, here are some things to consider.
Think about your first impression
The way in which your home is viewed from the street is key. After all, you never get a second chance to make a first impression. Your home exterior needs to make a prospective buyer want to view inside, so make sure your existing landscape is well maintained. If your front yard is dull and not looked after – especially in comparison to the home around you – consider planting some flowers, cutting to your grass and repainting the front door. Only once your outside looks good should you consider the inside of your property.
Add a bathroom
People tend to expect more than one bathroom from an average home, so adding an ensuite to your main bedroom is a great idea. But, this does take a lot of space and budget – so it's important to enlist the services of a professional who can design this in a way that maximises the use of your floorspace.
Expand your space
An extension can vary from an additional room to a two storey extension that can double the size of your home. Your extension should be well built and add good sized extra room and work well with the rest of your home. If you can't add to the structure of your home, a standalone shed or garage can be a great way of adding to your home. A large structure could double up as an outdoor office – especially if you have skylights and insulation – or could free up your home by acting as a storage facility.
Paint and decorate
Sometimes all you need is a fresh coat of paint. It can make your rooms look and feel fresh and clean and make a significant difference to the way in which potential buyers look at your rooms.
If you're considering selling your home, you should avoid painting it with overly bright colours as this may put many people off. The trick is to make your space feel bigger – with lighter tones – and to help the would-be buyer to envisage how the home would look if they moved in.
Re consider the lay out of your home
Have a think about how you can improve the space within your home. Could you change the layout? Your main living space will play an important role in determining how you and others view themselves as living there. Consider how you arrange your furniture and give the look of more space. Maybe even remove items such as coffee tables to accentuate the floorspace.
 Go green
When you add green energy features to your home, the appeal and value will soon go up. Buyers love the idea of spending less on their bills – and being able to do their bit to proect the planet.