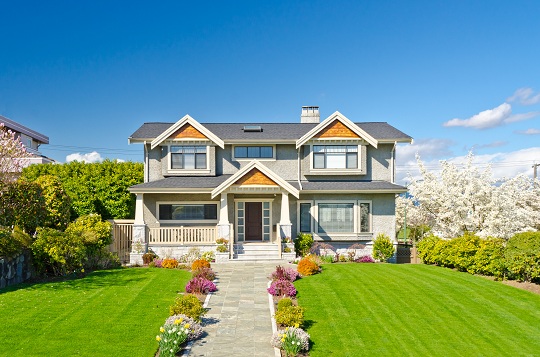 Like most home owners, you want a beautiful green lawn to be proud of. This means that the lawn needs to be well cared for. The question is, should you care for your lawn yourself, or would hiring a professional to do the work for you be a better idea?
When you are making this decision, cost is one of the most important things that you need to consider. When you are thinking about the cost of lawn care, you should weigh this up against the amount of time it takes to carry out lawn care tasks such as mowing the grass. This means that you need to decide whether to pay for a professional to care for your lawn, or whether you want to do the work yourself, from a cost effectiveness point of view.
How much does professional lawn care cost?
Let's start by looking at the cost of professional lawn care. The first thing to say is that you should always ask for estimates from different providers. The amount quoted on these estimates will depend on various factors including the area in which you live and how much competition there is for your business. Average costs that you can expect to pay include:
Mowing: $25-50.
Aeration: $80-170.
Fertilizing: $40-$65
Removal of leaves $50-$80.
It's easy to see that you can end up paying a significant amount of money to have your lawn cared for professionally. However, there are also costs associated with doing the work yourself.
How much does DIY lawn maintenance cost?
Most of the costs that are associated with DIY lawn care have to be met upfront. One of the biggest of these costs is purchasing a lawnmower. However, these machines come in various shapes and sizes and with a variety of costs.
High quality riding lawn mowers can cost upwards of a thousand dollars or more. However, there are also basic models of an electric push mower for about $130, which may not be effective for bigger lawns. Want to learn more? Check this article out.
If you are prepared for a little more physical effort, you can pay less for a lawnmower. However, you also need to invest in other tools, such as shovels, rakes and trowels. It's also worth mentioning that there are ongoing costs, if you decide to care for your lawn yourself. Your lawnmower, and other tools, need to be maintained and replaced if necessary.
You can see that caring for your own lawn has several associated costs. However, it's still more expensive to hire someone to do the work for you. You need to decide whether it's worth paying this money in order to avoid having to do all of the work yourself. You may decide that caring for your lawn yourself benefits you financially and also provides you with several health benefits. Taking into account the costs involved, you need to make the decision that is best for you.