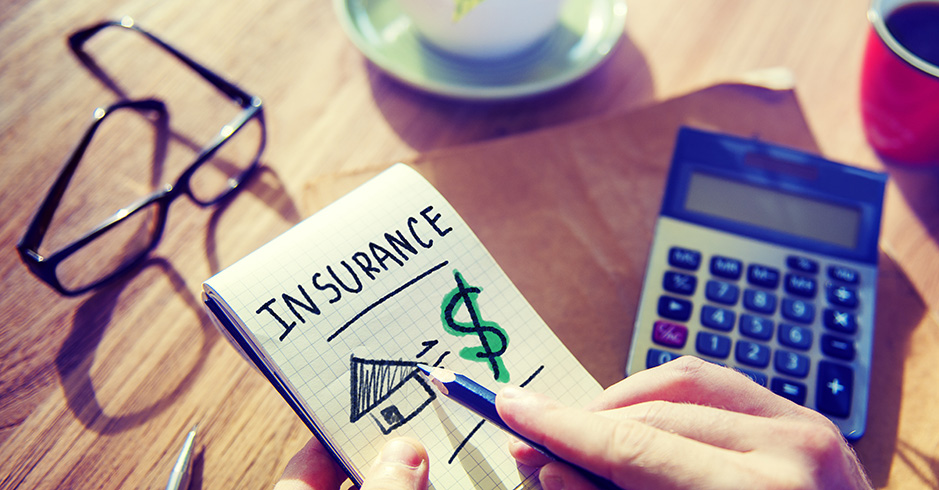 As with so many things in the insurance market, rent protection insurance is not a one-size-fits all service and the price you end up paying for your policy will depend on a number of factors, including which insurance provider you decide to use.
To give you a rough idea of what you can expect to pay, TheHouseShop's Rent Guarantee Insurance with legal expenses cover and no excess starts from as little as £15 per month for a 12 month policy. You should be wary of anything drastically cheaper than this price, because if something seems too good to be true, it probably is! Similarly, if you see a policy advertised a much higher price, you should ask the provider to give you some more detail on what the policy includes, as you may find that it has been bundled with other insurance products that you may not really want or need. They may be able to offer you a simpler more basic policy that covers all your key points for a lower price, so it's always worth investigating and asking your provider if they can customise the policy to suit your needs.
Cheap Rent Protection Insurance Policies
What to Look Out For:
Pricing for rent protection and rent guarantee insurance products will vary from provider to provider, and while on the surface it may seem like they are charging different rates for exactly the same service, once you look into the details of each policy you will usually find there is a good reason why one policy may be cheaper or more expensive than the other.
The cheaper rent protection policies will usually offer you the least amount of cover and typically won't offer any of the additional extras, such as legal expenses cover, that some other policies will offer as standard. Cheaper policies may have more stringent eligibility criteria so that the insurance provider can minimise their risk. So much like credit card applications, you should be wary of a price that seems too good to be true as they may be tempting you in with a bargain product, only for you to discover that the policy you will actually end up getting will be significantly more expensive.
Another thing to look out for when exploring some of the cheapest rent protection policies is the excess amount that you will have to pay whenever you want to make a claim. In some cases, the claim excess can be hundreds of pounds and can have a significant impact on how worthwhile your rent protection insurance will actually be. You can read more about excess payments with rent protection insurance in this handy article: Is There an Excess for Rent Protection Insurance? | TheHouseShop Blog
In our humble opinion, instead of instantly going for the cheapest rent protection insurance options, you should take some time to think about what you want from your cover. Do you mind paying an excess when you want to make a claim? Do you own a high-value property that will require a sizeable amount of monthly rental income cover? Do you want your policy to cover you for legal expenses and eviction costs? What about covering your rent for the void period while you try to find new tenants after an eviction?
Work out what you want from your policy and then only bother comparing prices for the policies that tick all your boxes.

How Does My Rental Income Affect the Price of my Rent Protection Insurance?
Another important factor in determining the price of your policy will be the amount of rental income that you receive each month from the property.  The vast majority of insurance providers will structure their rent protection insurance prices in bands according to how much rental income you receive. For example, if you receive less than £1,500 per month, you will probably be in one of the lower bands and will therefore be able to get a cheaper price for your policy. If, however, you own a luxury high-end property in a high-value area like central London, you will most likely find yourself placed in one of the highest price brackets and will end up paying significantly more for your policy.
As an example, TheHouseShop's Rent Guarantee Insurance starts at £15 per month for a 12-month policy. However, if you own a property with a monthly rental income of £15,000 (that must be one hell of a property!), then you would end up paying a significant amount more per month for an identical 12 month Rent Protection Insurancepolicy.
If you're thinking about renting out a property that isn't already on the market, you can use a free online rental calculator to work out how much rent you should charge for any property in the UK just by entering the postcode and a few extra details. Once you've got your rental valuation you can look up the pricing bands for different rental protection insurance products and work out how much you would have to pay to get rent guarantee insurance for that particular property. This can be a handy trick when planning out your budget and finances for a potential new BTL investment. But of course you will need to factor in all the other expenses like your mortgage payments, tenant-find services, management fees (unless you want to do it yourself) etc. alongside the cost of rent protection insurance before you make a decision.

Is Rent Protection Insurance Tax Deductible?
In short, yes! Landlords will be able to claim back the cost of their rental protection insurance policy against their rental income when the time comes to file their tax return. This makes it even easier to offset the cost of protecting your rental income.
When you think about the fact that without an insurance policy in place, you could stand to lose thousands of pounds in rental income, plus the additional costs, time and stress of going through the courts to seek eviction of the tenant – a small monthly fee that you can offset against your rental income seems like a very small price to pay for financial peace of mind.
Want to learn more about rent protection insurance?
Check out our handy FAQs below!
Rent Protection Insurance FAQs: