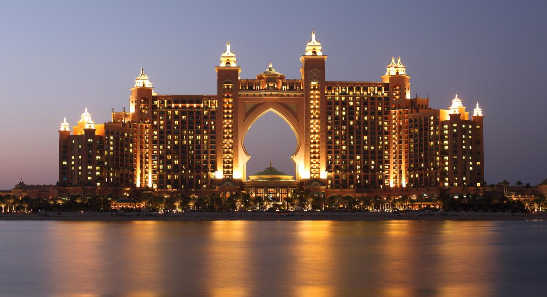 In this money-driven world, we are all trying to secure our financial future, and one of the best ways to achieve this is through investment. Investment encompasses a range of areas, from stocks and bonds to investing in business, but one of the most stable forms of investment with the strongest returns in the long-term is real estate.
In order to be successful in property investment, it is important to follow a strategic approach:
Step 1: Determining your objectives: Your goal for your investments may be to buy a house to just live in, or perhaps to rent it out for additional income.
Step 2: Understanding market dynamics: Study market performance in previous years, current trends and future predictions.
Step 3: Making the necessary calculations: Calculate expected rental income and then deduct maintenance costs, taxes, and so on to determine the predicted return on your investment.
Step 4: Choosing the location: Choosing the right location for your investment is critical to strong returns on your investment.
Step 5: Finding a Trusted Property Developer: An expert and reliable real estate developer is pivotal to getting the best results for your investment.
Why invest in the UAE?
According to the World Bank Doing Business Report 2017, the UAE was the first in the Middle East in terms of ease of doing business, and ranked 26th worldwide on the same criteria. This is one of the major reasons the UAE has become the destination of choice for a range of investors all over the world. People are drawn to investments and real estate sales in Dubai for several reasons:
Strategic location:

UAE has a pivotal role as a connection point between East and West which helps investors and businessmen to get access to international markets.

Advanced infrastructure:

The UAE already has impressive infrastructure in place, and this is constantly being upgraded thanks to the Government allocating a huge fund for its improvement.  

Various business facilities:

The UAE offers you many opportunities and options that facilitate setting up a business.

Political stability:

The UAE is considered a model of political stability and security, with large numbers of expats and foreigners living and working there.

Social stability:

The UAE also has a very low crime rates which makes it a safe environment for investment.

The ease of doing business:

As already mentioned, the UAE has been recognized for the ease of doing business here.

The protection of intellectual property rights:

The UAE assures the property rights, trademarks and has comprehensive laws against online hacking.

Laws which support business growth:

The UAE is eager to develop rules that prevent monopoly and encourage competition.

The economy:

The UAE has a balanced and strong economy and is currently creating a legislative environment that further supports the economy and enhances the country's competitiveness.
At the same time as this boom in investment in Dubai has been a growth in scams and fraud, facilitated not only by greater opportunity but also the rise of the online world. While modern technology has made it easier to find real estate and collect the necessary information, the internet is unfortunately also a hotbed for scammers, whether they are sellers, agents or tenants. Being vigilant for signs of scammers, can help you keep alert to scams so that you can protect yourself.
Here are the best ways to avoid scams when investing in Dubai:
You should always insist on checking the property
Don't ever agree on paying any amount of money in advance or signing a contract before checking the property. Real estate inspection and interviewing is the best and most successful ways to ensure that the sale is genuine and above board.
Check the identity of the person you are dealing with
Follow all necessary procedures to verify the legitimacy and eligibility of your agent, including reviewing their credentials as a real estate agent. Go online and search for the property address, agent name and e-mail address to verify they are a legitimate business. Also check they are registered with the local real estate authority, which is a requirement in Dubai.
Avoid real estate offers which are on more than one site
One of the most common scams in Dubai is to re-display properties that were previously offered legitimately to rent, but under their name and contact details. You should take care with properties displayed more than once at different prices or with different agents and avoid them.
Never give anyone your personal information
You should never be asked to provide your bank information or personal documents to anyone on the Internet. It is also important that you avoid giving your credit card information to anyone.
Keep in mind that if you feel that the property you are viewing is too good to believe, it probably is
One of the most important rules of real estate is that if the deal seems too good to be true, most probably it is. Be cautious about any online offer of attractive real estate at lower prices than other current prices of similar properties in that area.
If you discover a trick, report it
If you are affected by or come across a scam, you should contact the following authorities for more information, complaints and investigations on scams: the DFSA (The Dubai Financial Services Authority), the SCA (The Securities & Commodities Authority), and Dubai Police.