Do it yourself, or DIY projects are becoming more and more popular nowadays. This is because of the emergence of several inspirations and accessible information online such as YouTube videos or Pinterest inspirations. In terms of building your deck though, you may want to consider hiring a professional.
This is because hiring a professional deck builder is actually a good idea. Why?
Proper Installation
The first reason why you should hire a professional deck builder is to ensure the proper installation of your deck. Good thing for you if you live in Tampa. Deck building companies in Tampa have that capability to install custom wood decks. Contrary to what several people may think, installing a deck is not a simple task. It entails the need for a certain level of professionalism and skill. This is the reason why you need someone with ample experience in deck installation to ensure that it is done properly the first time. Apart from this, professional deck builders are also very well aware of building regulations, which is why they ensure that your deck is installed to meet these standards.
Save time and money
The next reason on why you should hire a professional deck builder is to save time and money in terms of your deck installation. With professionals doing the job, you will surely have your deck properly installed in no time, compared to doing it yourself and learning the ropes. This will save you money as well because you are ensured that your deck is installed properly the first time, unlike when you attempt to do it yourself and find something going wrong with the installation, entailing the need for you to take it out again and doing it over. This will definitely cost you much more than hiring the services of experts in the field.
Nevertheless, here are some things you need to consider in hiring professional deck builders.
Purpose
Decide on the main purpose of your deck because this is how the experts will determine what elements need to be placed and focused on their installation. If you think about having a set of garden table and chairs or a barbeque area, better mention this to your contractor early on. This will give you a better picture of the type of deck that you need.
Size and Accessibility
The next factor you need to consider is the size and accessibility of your deck. Consider where you intend to place your deck and visualize how it will look to be able to have a better idea of the size of the deck that you need. Consider also the accessibility of the deck to your house, as well as its privacy from other people.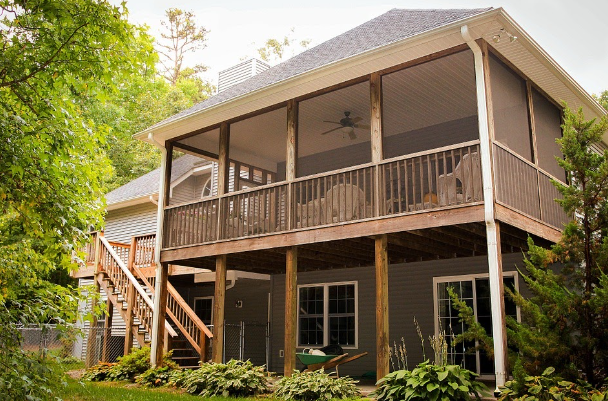 In conclusion, hiring a professional deck builder is actually a good idea. While there may already be several information, inspiration, and tutorials online, leaving the building of your deck to the experts will prove to be more beneficial. Apart from the quality work that is guaranteed to be delivered, you are also ensured that you get your money's worth.