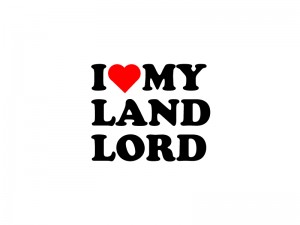 There is no doubt it: residential landlords need to think like business owners of they are to succeed over time. Whether they own a single property or a portfolio that includes multiple homes, it is crucial that landlords need to maintain a professional service and strike the ideal balance between achieving a profit and respecting the needs of their tenants.  This is especially true given the relatively parlous nature of the buy-to-let housing market,which means that only the most proactive and efficient landlords will thrive over time in the UK.
3 Steps to being a Good and Successful Landlord 
So what exactly does it take to be a good, fair and ultimately successful residential landlord in the existing buy-to-let market? Consider the following ideas: –
1.    Take Care of Fundamental Costs and Requirements
Before you begin to concern yourself with issues such as service and quality, it is important to make sure that you have control of your costs. These include everything from sourcing high quality furniture in bulk to ensuring that you have adequate and comprehensive landlords insurance coverage for each property, click here to find out more information regarding different policies. Once you have secured competitively priced deals, you can begin to reduce long-term costs and drive profitability in an organic and sustainable way that does not compromise on your tenants well-being.
2.    Think Beyond the Delivery of a Product
On a fundamental level, letting out real estate properties represents the direct supply of a product to consumers. There is far more to being a landlord than this, however, and the failure to think beyond this will ultimately render your efforts to make a long-tern profit futile. This is because successful landlords understand that they are also required to supply a viable service, which means they must ensure that each tenant is satisfied and able to live in a safe and well-maintained environment at all times.
3.    Be Approachable and Develop People Skills
As a residential landlord, there is a deceptively fine line between protecting your investment and intruding on the privacy of your tenants. While you may have ownership of the properties in your portfolio, once they are rented out they become somebody else's home and it is crucial that you respect this throughout the course of the lease. You therefore need to develop subtle and refined people skills; so that tenants can approach you with specific issues and that you have the opportunity to communicate directly without overstepping the mark.