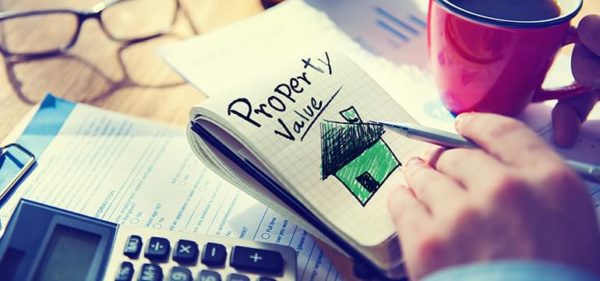 Unfortunately, the answer is not: 'as much as possible'.
You need to be realistic about your charges and there are many factors to consider when coming to that final figure.
In such a competitive market there is a lot to contemplate. You don't want to scare away potential tenants with unreasonably high prices, and equally you, as a landlord, need a realistic rental income.
So with all this to consider, the first question has to be…
Where to start?
To keep things simple, the best place to start would be a free rental valuation tool. This quick and easy tool calculates a rough rental price, which you can use to charge your tenants an appropriate rent.
TheHouseShop calculator uses varied data about the current market and local trends to provide a lower, middle and upper rental valuation.   

A super helpful start! But, these are only guidelines…
This range of rental prices need tweaking and they need to be personalised to your property.
Here are a few things to consider when trying to place your property on the value scale.
Obviously, the location is crucial to the pricing of your property and the valuation tool will take this into consideration when giving you your range of rental income.
However, there are a few more factors that might sway your rent one way or the other.
Does the property have good local amenities?
Transport links are very important. Whether you live in a city or a more rural area, they are the means by which we go to work, take our kids to school and visit friends and family, among many other things.  The ease with which people can get around will greatly affect the property's value.
In a recent YouGov survey, it was revealed that 25% of Brits say that they would need a train/underground station within walking distance of their home.
This is clearly an important factor for potential tenants and consequently, people would arguably pay more for such a convenience.
Similarly, 49% of the population want to be within walking distance of a supermarket.
If your property is located near to desirable amenities then this can only push your rental valuation up the scale.
Facilities and their subsequent locations are very important to tenants and can increase a property's value.
Check out the full report here.
What is the area like?
Clearly, the more attractive the place, the higher the price.
Nicer areas with cleaner streets, low crime rates and green open spaces are very desirable. If this is on your doorstep, then people will be inclined to pay more for the privilege.

Property Features
Is the property furnished or unfurnished?
A furnished property is undoubtedly going to take more rent than an unfurnished property. However, it does come with its own negatives for both landlord and tenant.
If the furniture is dated then this is likely to deter tenants and high bidders. On the other hand, if you pay for new modern furnishings, then you will have to pay for these and their subsequent repair or replacement.
This is definitely something to consider as a landlord.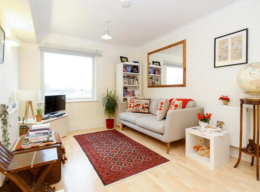 Is there parking available?
This can be a huge selling point.
Parking for some people is a necessary tick in the box. However for others, it isn't really that important, but it is another reason to increase the total rent amount. The increase, however, is dependent on the type of parking, as a garage is much more desirable than a driveway and considerably more so than a car-park.
Has the property been recently refurbished? Is it fairly modern or has it been left to age?
If a property has been well looked after and has had a recent modern renovation, then its worth will increase, as it becomes a more desirable place to live.
What is the ratio of bathrooms to bedrooms?
How liveable is the property? If a property has a large number of bedrooms compared to living spaces then it will not be as desirable for potential tenants.
More space = more money.
Desired Tenants
All of the above are highly dependent on the type of person you want to occupy your property.
Highlighting the features that appeal to your desired audience will increase the desirability of your property and subsequently mean you can charge more rent.
Keeping your target audience in mind is key to deciding on your rental income. What would work for both of you? What is realistic for your tenant? What can you offer them?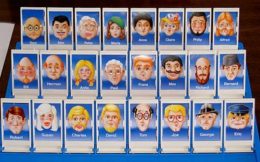 If you are unsure how the above affect you and your rent valuation, then do your research!
Check out properties in the same area that have similar specifications and compare them to your property. This will give you a clearer idea of the value of your property in comparison to your competitors.
You might also consider your own current situation, if you need tenants ASAP then it might be worth lowering the price bracket to gather more interest in your property.
Alternatively, if you are not pressured to find a tenant soon, then you could raise the price to make sure that you get the tenant you desire.
But if, even after all of that, you are still scratching your head, then fear not!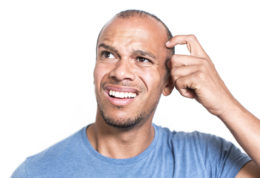 You can always turn to a professional for help. There are many professional valuations on the market and they can set your mind at ease.
Most letting agents offer a free service, with the hope that you will use them for your rental marketing. However, you are not obligated to sign any contracts with them, you can simply take the free professional rental valuation and walk away, feeling much more confident with your newly confirmed rental income.
Once you have decided on the amount of rent you are going to charge, you need to start collecting it! Check out RentScore, a super-powered rent collection that rewards good tenants with improved credit ratings!
From £14.99 a month you can make sure that you never miss a late payment again. RentScore acts as an incentive for tenants while taking all the stress out of rent collection for the landlord.
Try it out now!