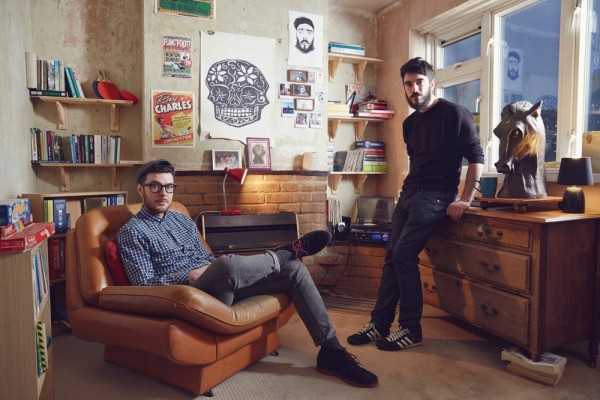 Oxford, Bath, Brighton, Oh, and of course, London, scattered across the south of England, these cities are beautiful, historic, and obscenely expensive. In fact, according to a recent review from Lloyds Bank, all four ranked within the top ten least affordable places to live in the UK. As a result, these cities all have one more thing in common; an increasing number of residents turning to property guardianship as a way to continue calling them "home".
For the unfamiliar, property guardianship is when a commercial landlord allows a group of vetted occupiers to reside in an otherwise vacant building, as a way to protect the premises from vandals or squatters. Guardians are still charged a monthly license fee (albeit significantly lower than an average city rent), have no tenancy rights and are given no fixed period of residence. The buildings are typically awaiting refurbishments or demolition, which may take weeks, months or years to arrange.
The arrangement is a win-win-win. Building owners and local councils don't have to spend a fortune on keeping an empty property secure, guardianship management firms create jobs and those unable to secure a traditional tenancy can still have a roof over their heads. It might be why it's a growing industry.
I was introduced to the concept by an acquaintance of mine, Jake, when it came up in conversation that he lives in one of these properties. I discovered that he has been one of 12 guardians inhabiting a partially-disused office block for the last 2 years, for the low price of £300 a month. Considering this was less than half my current rent in the same city, Jake understood my curiosity in what he referred to as "legal squatting", and kindly offered to show me around.
Later that evening, we pulled up at a 1960s office block, set back from the street. The ground floor lights were off, and Sitex security screens covered the windows at the very top. Between these, two storeys emitted a faint glow into the early evening, with lights creeping out from behind makeshift curtains. Jake led me through the front door and up a flight of distinctly commercial stairs, while he rang a friend to let us in. While we waited, Jake explained that between a dozen tenants they were only allowed to keep three sets of keys – meaning that someone always had to stay home to let the others back in.
As the door opened, the bland functionality of the stairwell was instantly forgotten as we stepped into a bohemian Narnia. Drapes, rugs and plants lined a long hallway, which had several doors leading into rooms beyond. Jake led me into his warrenlike "apartment" – five rooms, each larger than my entire flat – which he shared with two friends. The space was furnished much like the hallway, with nothing – save a few inches of blue carpet tiles – to indicate the building's previous life.
I asked Jake what the drawbacks were in living here. He told me that, due to its intended purpose, the building had just one kitchenette area, so rather than fight with 11 others for the microwave, he usually had meals out. Also, the trade-off for purpose-built male and female toilet blocks was that they all shared two makeshift showers. Both facilities were so far down the corridor that Jake and his friends used a skateboard to reach them faster.
Was that it? What about not holding a key to your own home? Jake pointed out that most of the guardians were artists or musicians, so the extra space inside their home allowed them to hone their craft without leaving the building, and the arrangement actually saved them the costs of renting a studio in town. The low charges also meant that they could afford to keep their rooms even when touring or travelling, so it was unusual for all 12 guardians to be in the country at the same time, needing to coordinate keys.
Chatting to some of the other guardians, I found the appeal in this style of living. For many of them, their part-time jobs or zero-hours contracts couldn't guarantee them enough income to secure a tenancy elsewhere. One or two were part-time students, or had been made unwelcome in their family home and were forced to find stop-gap accommodation while they found their feet. Weren't they worried about being turfed out without warning? Well, no. As long as they stuck to the management agency's rules (no smoking, no overnight guests, no pets, no extra keys etc.), then they were legally entitled to four weeks' notice.
As I made my way home later that evening, my mind was churning about the cost of my pokey flat, and whether it was all really worth it. Could I give it up and save hundreds each month by becoming a property guardian? Sure, it was eccentric, but in my mind, so is living in any building with character. Maybe a stint in a disused school or village hall would be fun.
I reached the front door of my apartment block, and as I buzzed up for my flatmate to let me in, I saw a missed message telling me he was staying at his girlfriend's for the night. Without a second thought, I retrieved my keys from the bottom of my bag and unlocked the door for myself. Maybe there were a few things worth paying extra for.
Find Properties for Sale in London and the Surrounding Area: